Total Coronavirus Cases in the World Approaches 1-Million Mark Amid the Pandemic Outbreak
TOTAL CORONAVIRUS CASES IN THE WORLD – A global tally showed that the COVID-19 cases in the world is nearly 1-million in count now.
In late December 2019, the other countries across the globe are only hearing about the "mysterious disease" in China. It was, later on, named as the 2019 novel coronavirus.
The said new strain of coronavirus left China under an outbreak. The authorities closed the city of Wuhan, the epicenter of the disease in the Chinese nation. Over 81,000 people were infected in China.
The World Health Organization (WHO) officially named the said coronavirus strain as COVID-19. Several other countries got confirmed cases of the disease which is now a pandemic.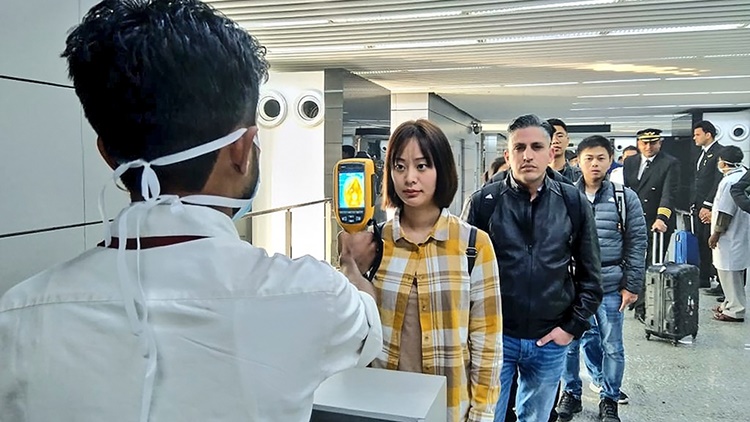 Three (3) countries have already surpassed the coronavirus record of China, the first epicenter of the disease. These nations are the United States, Italy, and Spain.
United States – 215,081 coronavirus cases
Italy – 110,574 coronavirus cases
Spain – 104,118 coronavirus cases
Based on a global tally of Worldometer, the total coronavirus cases in the world now is approaching 1-million. The current count is 935,581.
Italy remains as the country with the highest death toll. Currently, at least 13,155 people in Italy died of COVID-19. Spain comes next in line with 9,387 deaths.
According to the World Health Organization (WHO), the fight against coronavirus is a long-term process. Countries must continue implementing measures to stop the spread of the pandemic.
More updates may be posted soon. Thank you for visiting Newspapers.ph.
READ ALSO: Filipino Doctor Infected w/ COVID-19 Shares Journey To Recovery