Authorities Reveal Italy Coronavirus Cases Nearly Doubled in Number w/in 48 Hours
ITALY CORONAVIRUS CASES – The number of COVID-19 cases in Italy almost doubled in just 48 hours.
Not only China but several countries across the globe now are having a tough fight against the 2019 novel coronavirus. The said disease was first recorded in Wuhan City in Hubei province. The place is currently under a lock-down.
The novel coronavirus or officially called as COVID-19 is a new strain and a lot are still unknown about the virus. There are speculations that it came from bats – pointing to the bat soup served in the market in Wuhan.
Currently, among the countries with a tough fight against the said coronavirus strain are South Korea, Italy, and Japan. Strict measures are already implemented to stop the onset of an outbreak.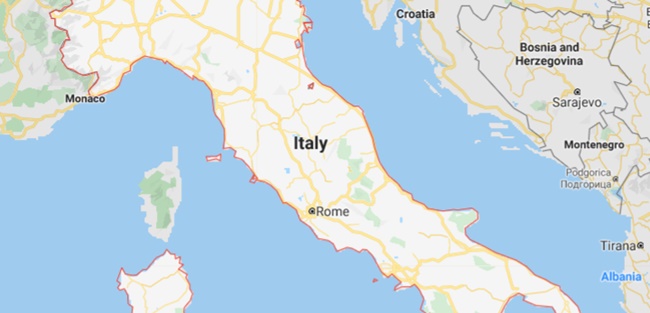 Unfortunately, based on a report on ABS-CBN News, the Italy coronavirus cases greatly increased. It almost doubled in number in just 48 hours.
On Friday, there were 888 recorded cases of the 2019 novel coronavirus. Based on the report, Angelo Borrelli, a civil protection authority in the country, recently revealed that there are now 1,694 Italy coronavirus cases recorded.
According to Borrelli, on Sunday, 779 are confined to hospitals and 140 of them are in the Intensive Care Unit (ICU). A day prior to it, 506 patients were admitted and 105 were in the ICU.
There are five (5) recent coronavirus deaths recorded in Italy. The total death toll is now at 34. Based on the report, the coronavirus deaths were recorded in the northern regions of Emilia-Romagna, Lombardy, and Veneto.
With regards to the patients who recovered from the disease, Borrelli said 83 patients made it in their fight against the disease. Strict treatments are being administered.
Thank you for visiting Newspapers.ph. You may express your thought or reactions through the comment section below.
READ ALSO: 2 South Africans Confirmed Positive for Coronavirus in Japan