WHO Reveals Dog Confirmed Positive for Coronavirus in Hong Kong
DOG CONFIRMED POSITIVE FOR CORONAVIRUS – A dog in Hong Kong tested positive for the COVID-19.
Most likely, a lot is still unknown about the 2019 novel coronavirus or COVID-19 which first emerged in China last December. It is a new strain of coronavirus and an effective and proven treatment has yet to be discovered.
The said strain of coronavirus was first recorded in the city of Wuhan in Hubei Province. It bears symptoms similar to flu – a patient may experience cough, fever, and breathing difficulties. In other cases, a person may be positive for the disease but showing no symptoms at all.
In China, the 2019 novel coronavirus has infected more than 60,000 people. Wuhan City is now under a mandatory lock-down following the outbreak. Currently, the death toll does not fall below 2,000.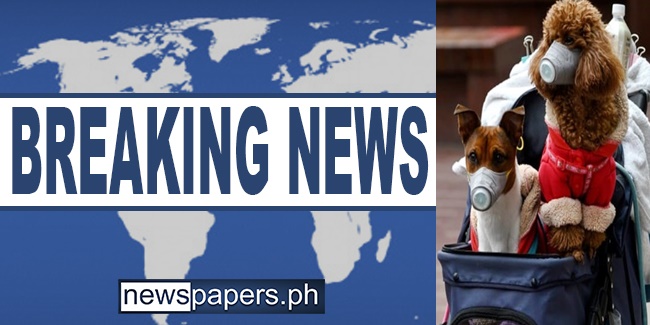 The 2019 novel coronavirus has reached other countries as well. One of those greatly affected is Hong Kong wherein some citizens particularly the medical personnel have called for the closing of the barriers.
Recently, an update in Hong Kong crossed the surface. Based on a report on CNBC, the World Health Organization (WHO) revealed that a dog was confirmed positive for coronavirus in Hong Kong.
The owner of the said dog is a 60-year-old woman infected by the coronavirus. According to Dr. Maria Van Kerkhove, the dog tested "weakly positive" for the disease.
Based on the report, the scientists in the country are still further studying the case to find out whether there is really an internal infection or the animal picked the virus from a surface. Also, the experts are studying it to find out the care that the dog needs.
In line with this, the Hong Kong government has ordered all dogs, cats, and animals of coronavirus patients to be quarantined in a "designated animal keeping" facility. They will be returned to their owners after they would test negative.
READ ALSO: Iran District Mayor Tests Positive for Coronavirus