Licensed Teacher Feels Sad About Working as Waiter in Kuwait For His Family
A licensed teacher swallowed his pride and worked as a waiter in Kuwait although he feels sad about it just to help his family.
Overseas Filipino Workers are surely having a tough and difficult life working abroad away from their family and loved ones just to earn a huge amount of cash. Pinoy migrant workers are enduring hardships to give their loved ones a better and brighter future.
Most Filipino people working abroad are forced to leave the country due to the lack of job opportunities in the Philippines. OFWs are even sacrificing their own happiness and comfort just to reach their dreams.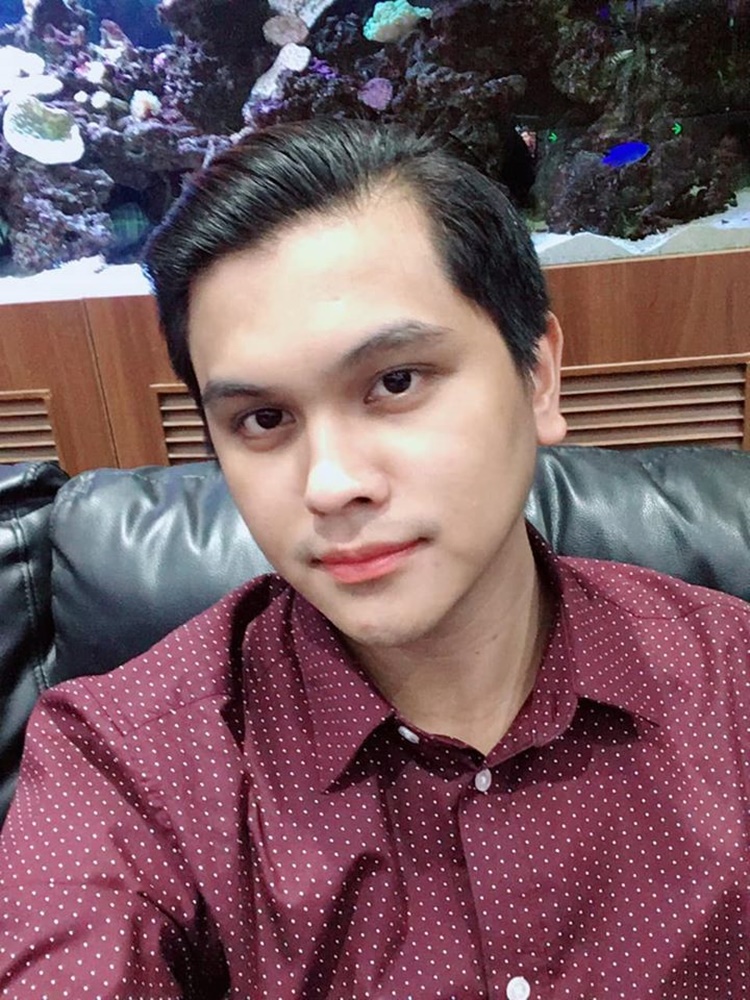 A Facebook user named JM Papa feels sad after working as a waiter in Kuwait and admitted that he swallowed his pride for his dreams. He chooses to work as a waiter earning a salary twice compared to what public school teachers are earning.
JM graduated from De La Salle University-Dasmariñas with a degree in Secondary Education major in English. He passed the licensure examinations within that year and become a Licensed Professional Teacher.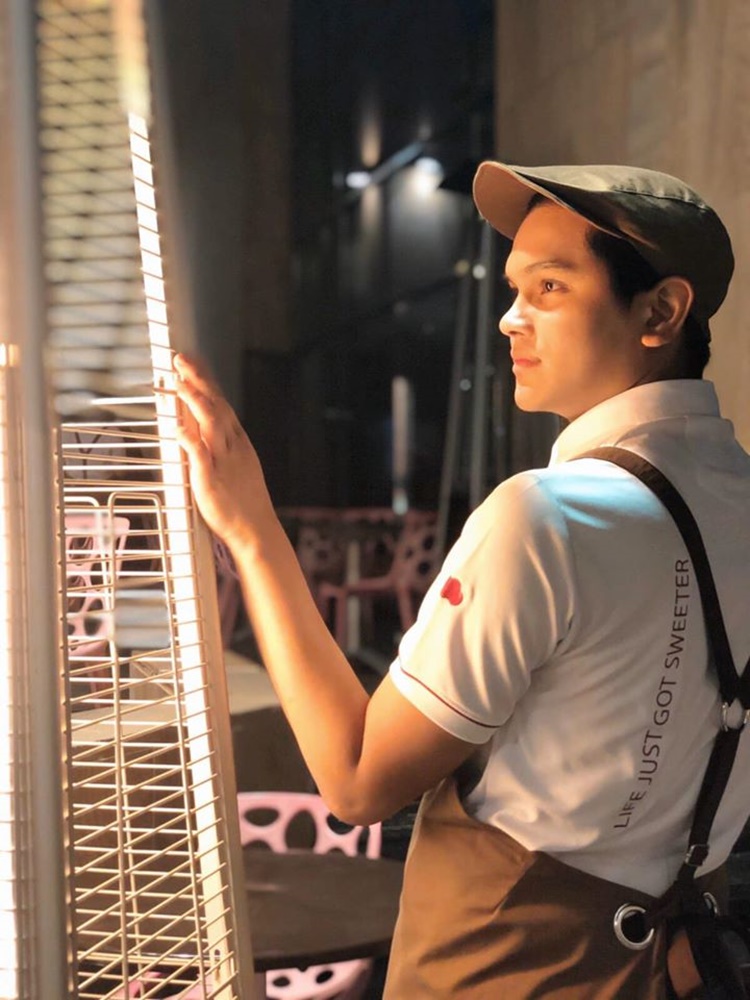 Here is the full post:
"Disclaimer: This post is quite lengthy but I assure you, it's WORTH-READING. So, have the patience & time to read it all through.
I'm a graduate of Secondary Education major in English in one of the prestigious universities in the Philippines, De La Salle University-Dasmariñas, batch 2015 & in the same year, became a Licensed Professional Teacher. Moreover, I was a consistent 100% university scholar and government scholar as well. I was an active college student, joining every thing I think I'm good at such as singing, dancing, acting, leading, cheerleading, etc. Not bragging, but I've achieved enough to make me & my family so proud and I'll forever be thankful to almighty God who made all these possible.
But, where I am right now?
Currently here in the Middle East, serving the arabs in a casual-dining restaurant, treated like nothing but just a servant. From a high-achieving individual to a waiter. When I started working as a waiter, my co-workers were always questioning my decision. You could've been teaching in a public school in the PH but why did you choose to be a waiter in Kuwait. It's solely because of my dream not only for myself but most especially for my family.
I thought about the salary, it's a doubled salary of a public school English teacher & it indeed enticed me. I've swallowed all my pride & took the chance to earn more. Just to make myself clear, I'm not belittling waiters all over the world, I actually have a high respect for them and I salute all the OFWs out there who sacrificed themselves just to give a better life for their families. at first, tbh, I felt really small & pitied myself. But, as the time went by, I was able to slowly accept it especially when I finally purchased a house unit in a subdivision for my family & got insurances using the money I've earned from being a waiter. It's not bad at all to sometimes swallow your pride for your dreams. To everyone who knows me personally, sorry if I tried to hide this fact. I'm not just really proud of what I've become after all the achievements I had.
This experience truly humbled me, unfortunately, to the extent that I'm not confident enough to apply for a higher & better position than a waiter. Tbh, it crashed all the confidence I've gathered from my achievements 'cause I was barely recognized by our company as a good employee. I didn't even get a promotion in 3 years of working so smart & hard. I felt untrusted and like incapable of being a manager.
Now, in God's grace & mercy, I'm just waiting to be transferred to my new company. I got in a prestigious general trading & construction company in Kuwait, hired as a Human Resource Coordinator. I got my confidence back since someone believed in me again. I'll forever be thankful and I promise to do everything I can to help the company to grow more.
Life is indeed like a wheel. Sometimes, you're up, sometimes, you're down. Just keep on moving forward, continuously try to be the best version of yourself day by day & always see situations with a silver lining."
The social media users expressed their reactions to the post: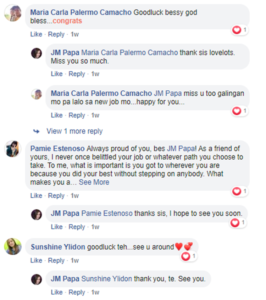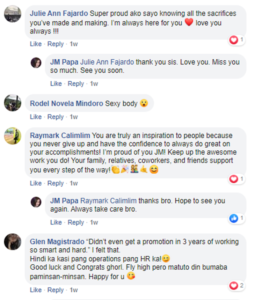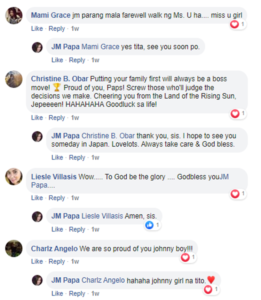 What can you say about this? Just leave your comments and suggestion for this article.