A certain video caught the attention of the netizens when a gamer was controlling himself not to get mad after being defeated in a game match.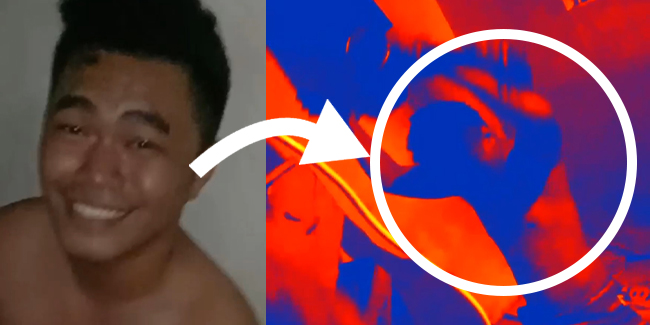 Khielz Fernandez uploaded a video where he was hiding behind the curtains while recording a video of his friend who played Mobile Legends in his smartphones. While he was recording, his friend felt sad as his team was defeated.
His friend attempted to destroy the guitar next to him after knowing that his team was defeated in a game match, yet he controlled himself not to get mad. When his friend saw Khielz, they both started laughing hard.
The said video already reached more than 680,000 video views and more than 37,000 shares as of this writing. Also, this post reached hundreds of comments and more than 48,000 reactions.
Some netizens were laughing at his post, while others commented that the video was "scripted" because the gamer was watching YouTube video and pretending that he was playing Mobile Legends.
Thank you for visiting our website. We hope we have helped you with regard to this matter. You may keep coming back for more informative guides. You can now subscribe to our YouTube channel for Top 10 videos.
READ ALSO | Netizens Think That This Volcano Is The 'Real' Taal Volcano