Due to financial difficulties, a student was forced to stop schooling and is now selling sandwiches
SANDWICHES FOR A CAUSE – A college student, who was forced to stop schooling, is now selling sandwiches to earn money to continue his education.
Niño Causing, a college student, is rallying support for his ROTC companion identified as Rodelyn Indoma Mejorada who has taken up the task of selling sandwiches near the main gate of STI WNU. The motivation behind this entrepreneurial effort is the financial hardships that forced Niño's buddy to discontinue his education. Despite facing this challenging circumstance, Niño's friend is displaying commendable resilience by actively seeking ways to generate funds and later resume his studies.
In a heartfelt appeal, Niño Causing is urging individuals to contribute to this cause by purchasing the sandwiches offered by his friend. He underlines that every sandwich bought serves as a tangible contribution to a noble cause, allowing his buddy to overcome financial barriers and continue his educational journey. This initiative not only highlights the financial struggles many students encounter but also emphasizes the strength of community support in overcoming such challenges.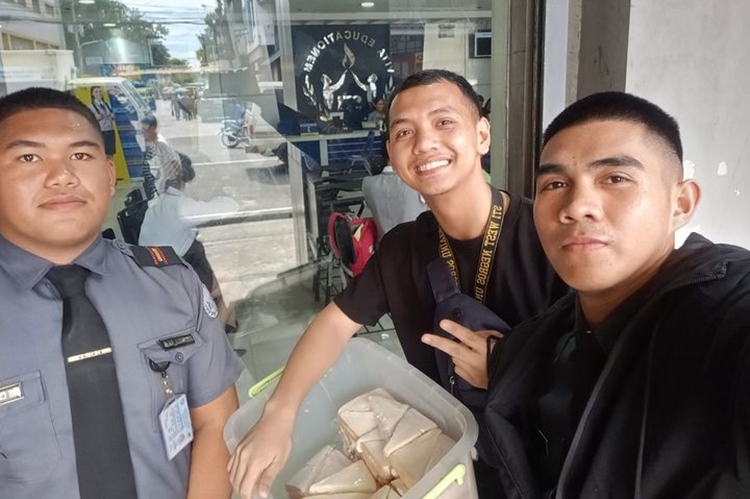 Niño's call for assistance goes beyond a mere transaction; it is an invitation to be part of a collective effort to empower fellow student in their pursuit of education. Through this act of purchasing sandwiches, individuals have the opportunity to make a meaningful impact on someone's educational aspirations, turning a simple transaction into a powerful gesture of solidarity within the student community.
Here's the caption on his post: "Guys basi ma sipalatan nyo da sagwa main gate sang STI WNU may naga baligya da sandwich BUDDY na nmon sa ROTC nag stop sa schooling because of financial problem , pro ga paningwa gd sa nga maka tipon para maka continue skwela, tistingi nyo lang ang manamit ya nga sadwich nga baligya basi ma dimat kamo 🫶🏼 buy for a cause."
Related Post: Criminology Student Sells Snacks During Final Exams: "Para makabenta"