Man Elicits Reactions Online for Causing Commotion at Fast-Food Chain Over Alleged Senior Citizen Discount Denial
PAMPANGA – A raging man runs amok at a popular fast-food chain after claiming he was denied a 20% Senior Citizen discount.
The Facebook page "Deejimon TV" shared the video footage of a commotion involving a raging man who caused a commotion after claiming he was denied a 20% Senior Citizen discount. The video garnered various reactions from the online community.
The male customer visited the Chowking outlet in Pampanga with the expectation of receiving a Senior Citizen discount, which is typically granted to eligible customers under the law. However, the store manager refused to apply the discount.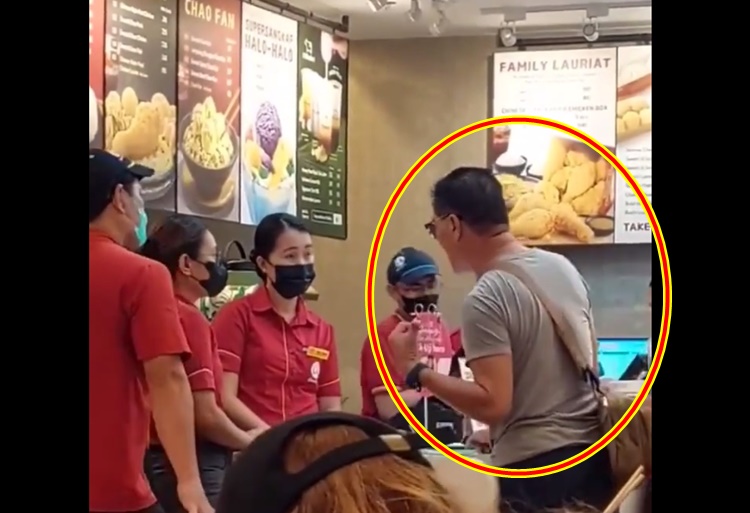 The manager cited the absence of a senior citizen at the time and the absence of an authorization letter. The decision was made in accordance with the restaurant's policy, which requires the presence of a senior citizen or a valid authorization letter to avail the discount.
The man became agitated as he demanded the discount and voiced his frustration, arguing that he was entitled to the discount and that the policy should be flexible in such situations.
The video elicits various reactions from the netizens. Some sympathize with the man's frustration, believing that the policy should be more accommodating when circumstances warrant it.
Others argue that rules and policies should be followed strictly, as they are in place to prevent misuse or abuse of discounts intended for senior citizens.
The incident emphasizes the importance of understanding and complying with company policies and legal requirements, particularly when it comes to discounts and benefits for senior citizens.
Chowking has yet to the incident, whether there will be any adjustments or clarifications to their discount policies.
In a previous story, a senior citizen eating chicken inasal & unli rice touches hearts of netizens
The netizens expressed their reactions to the trending Chowking incident: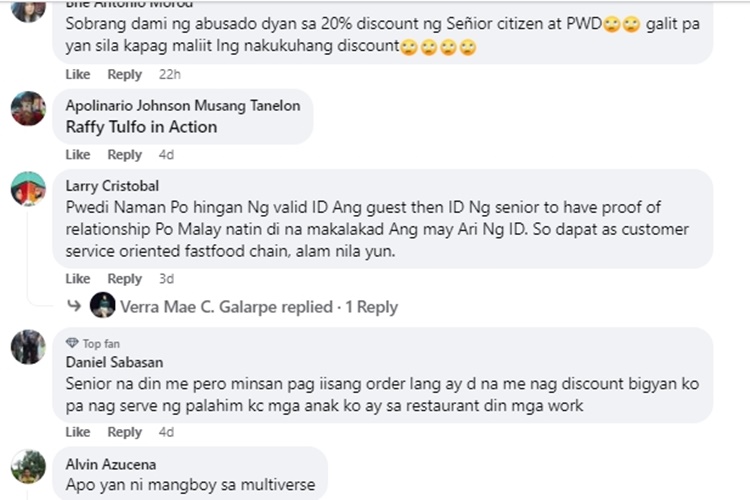 Thank you for visiting Philippine Newspaper (Newspapers.ph). You may also follow us on the following social media platforms; Facebook page and YouTube channel