Michael Pangilinan and Garie Concepcion are expecting their first child.
MICHAEL PANGILINAN AND GARIE CONCEPCION – Gabby Concepcion's daughter announced that she and Michael are expecting their first child.
Garie posted a video on her social media account where she gave her followers a life update about herself. In the said video, she shared that she has had her "fair share of highs and lows" in the past years.
"Life lately… I have had my fair share of highs and lows these past years," she said. "Those that made me feel like my feet were constantly sinking through sand and highs that made me feel like I was standing on clouds."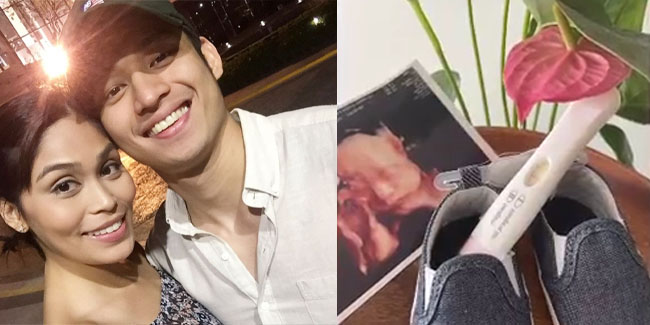 According to her, those things and experiences must have a purpose in one's journey called life.
Garie also shared that the "struggle has been real". However, she said that hangs on to the thought that God is somehow redirecting her life "for the better", saying that God is preparing her for the "biggest role" of her life.
READ ALSO: Erin Ocampo Speaks About Failed Relationship with Michael Pangilinan
She then declared that she's about to embark on a new adventure that will change her and her life forever. According to her, getting pregnant to her first child is "by far the best one yet" out of all surprises that life has thrown at her.
Garie went on to share a message for her baby, saying that her baby has been such a blessing since the day she and her partner found out about their child. She also said that her child came to them "at the most unexpected time" but her child is the greatest gift that they can ever receive.
The singer related that although they are not perfect, she and her partner will try their hardest to be the best parents that they can be for their child. She ended her video by telling the public that she's expected to give birth on May 2023.
"We pray that you grow up to be a person who is happy and deeply rooted. Always remember, you are already loved even before you are born," she said to her child. "We cannot wait to meet you, hold you in our arms, and watch you grow up to be the person that you truly want to be."
According to a report on Manila Bulletin, Michael Pangilinan has a son with actress Erin Ocampo.
Thank you for visiting Newspapers.ph. You may express your reactions or thoughts in the comments section. Also, you may follow us on Facebook as well.