Joyce Pring: "I've never been what some might call the traditionally ideal 'wife material'"
JOYCE PRING – The wife of actor Juancho Triviño admitted that she's not the "traditionally ideal 'wife material'".
The content creator posted a series of photos on Instagram Stories wherein she revealed the reason why she's not "traditionally ideal 'wife material'".
According to her, she has always been a "career woman". However, she shared that she sees the merit in personally knowing how to cook, clean, and upkeep her home since she has her own family.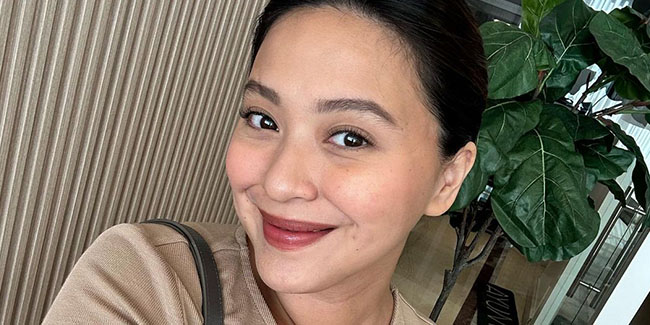 In a separate post, Joyce shared that she loves her career and she will continue on her "fulfilling professional path". However, she said that she would also like to improve and dedicate her time as a wife to her husband Juancho Triviño, a mother, and a homemaker.
"I honestly think that this particular role is one of the most liberating, beautiful things I've ever experienced and I'm excited to be an expert homemaker one day," she shared in her post.
READ ALSO: Joyce Pring Says She's "Never Really A Fan" Of Valentine's Day Until She Met Juancho Triviño
In another post on Instagram Stories, Joyce said that making food and cleaning their household were among the things she started doing.
She ended her post by sharing that she has been wanting to document her journey for her fellow modern career women turned aspiring homemakers "but I don't know if anyone would resonate with it".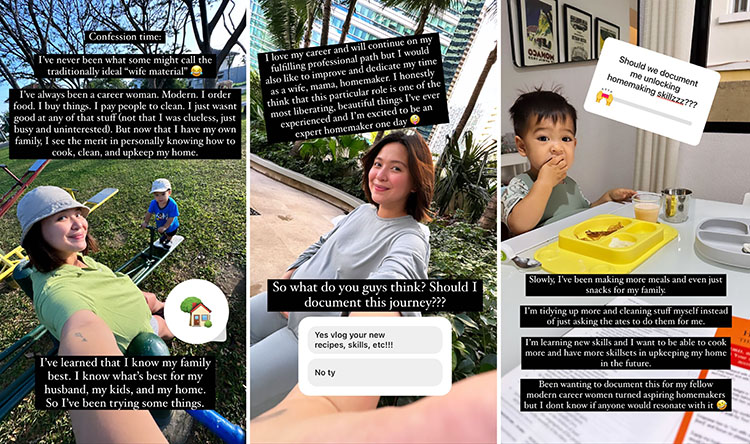 Joyce Pring and Juancho Triviño got married in 2020 and welcomed their first baby in 2021. She's currently pregnant with her 2nd child.
Thank you for visiting Newspapers.ph. You may express your reactions or thoughts in the comments section. Also, you may follow us on Facebook as well.