Iza Calzado: "#WintleHasArrived"
IZA CALZADO – The actress recently announced that she has given birth to her first child with her husband Ben Wintle.
It was last August 2022 when she announced that she and her husband were expecting their first child. She was celebrating her 40th birthday when she announced her pregnancy at that time.
The actress also revealed the gender of her baby when she marked the death anniversary of her late mother last November 2022.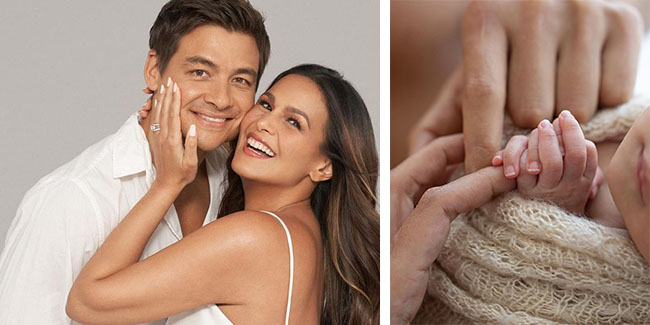 To recall, it was last January 25, 2023 when the actress announced that she and her husband "will be taking a short social media break" as she went through a transition period of becoming a mother and "experience its joys and challenges" during that time.
She also posted a series of photos from her maternity photoshoot before she went offline and took a break from social media.
READ ALSO: Iza Calzado To Take Social Media Break Before Giving Birth
On Sunday, Iza announced that she has given birth to her first child. The actress shared a glimpse of her baby girl on Instagram by posting a photo of her child showing only her hands, chin, and mouth.
In the caption of her post, she revealed that she gave birth to her baby girl Deia Amihan Calzado Wintle last January 26, 2023.
"We're so grateful for the love and support from our family and friends, and can't wait for all the adventures that lie ahead. Big love from our family to yours!" she said in her post along with the hashtag #WintleHasArrived.