A former seaman shares why he left seafaring
ISAGANI ROXAS MARQUINA JR. – A former seaman who used to earn almost four hundred thousand (400K) per month shared the reason why he left seafaring.
Seamanship is a noble profession that requires dedication, hard work, and a passion for the sea. But sometimes, for various reasons, sailors may need to make the difficult decision of leaving their seafaring life behind.
Whether it's due to health reasons, personal circumstances, or simply a desire to pursue a different path in life, leaving seamanship can be an emotional and challenging process. Many sailors have spent most of their lives at sea, and the thought of leaving behind their shipmates and the seafaring lifestyle can be overwhelming.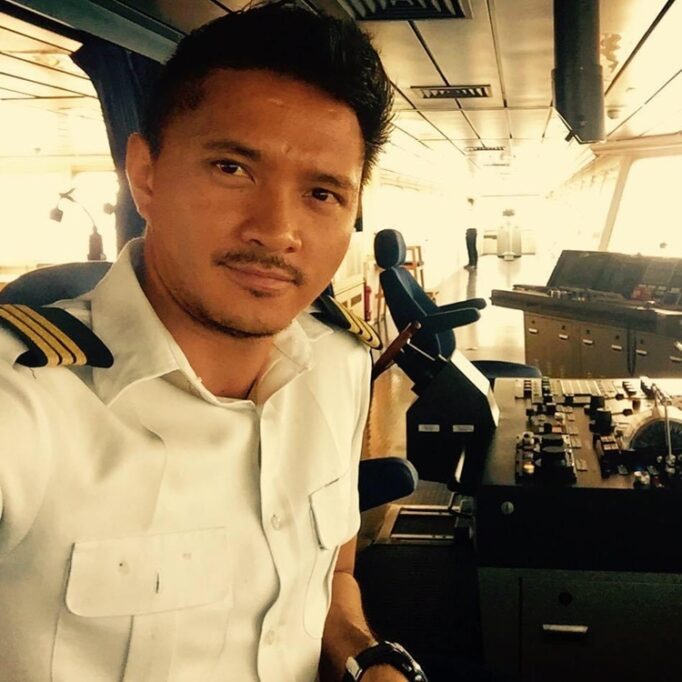 However, it's important to remember that leaving seamanship doesn't mean abandoning the skills and experiences that one has gained. The knowledge and discipline that sailors learn at sea can be applied to many other aspects of life and can lead to successful careers in other fields.
It's also essential to take care of oneself during the transition. Seeking support from loved ones, seeking professional counseling, or joining a community of fellow sailors who have also left the sea can help one navigate this life change.
In the end, leaving seamanship may be a difficult decision, but it can also be an opportunity to embark on new adventures and to continue growing both personally and professionally.
Seaking of which, a former seaman named Isagani Roxas Marquina Jr. shared in a Facebook post why he decided to leave seafaring.
Here's the whole post:
"From earning almost 400k/month onboard the ship as a Chiefmate to going back to tipid turu turo meals and working almost 16hrs a day on something I have absolutely no idea with.
the big question..
WHY? Why do that?
Why even bother going back to square 1 when you already have a good life as a sailor?
Pero simple lang ang sagot…
I was not happy then. Something's missing. Yes, possibleng maging malungkot kahit 400k/month ang sweldo mo. Lalo na kung hindi mo laging kasama ang mga taong gusto mong makasama at kung madalas mong hindi magawa ang mga gusto mo talagang gawin sa buhay.
I simply came to a conclusion that I didnt want to spend the rest of my life in that situation. But thats just me, I couldn't bear it anymore. But life is meant to be LIVED not just to be bear with. I realized I only have ONE LIFE, and when the time is up, thats it. No rewinds and no do-overs. Only flashbacks of memories. And I want those memories to be something that fills my heart with joy & not regret.
I gave up something good, for something better…
MY DREAM LIFE…
And I will get it no matter what…
And If I can do it, you can too…"
His post earned mixed reactions from the netizens. There were some who disagreed with his reason but there are also netizens who lauded him for his decision to pursue his personal happiness.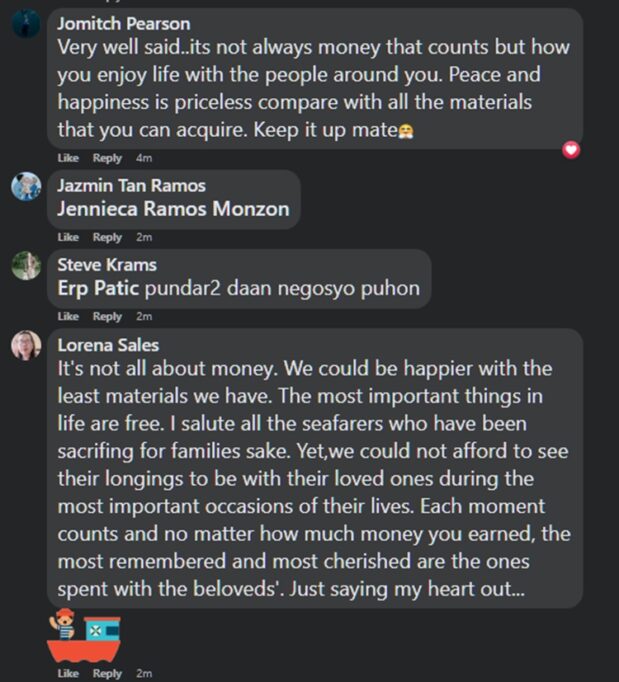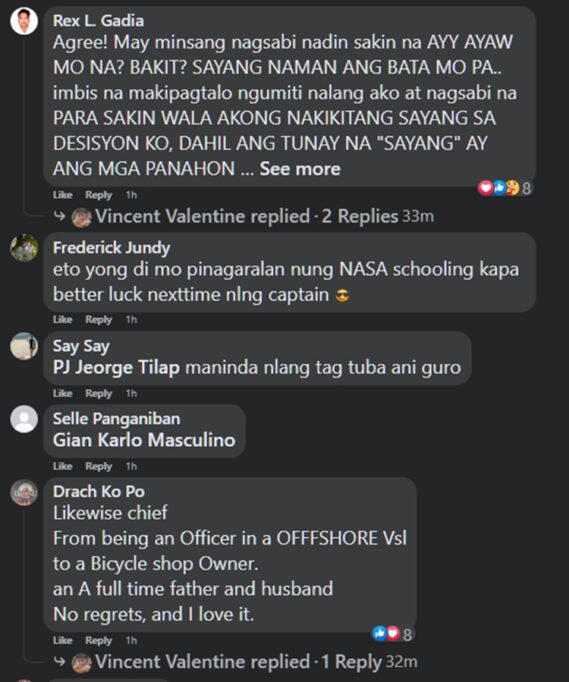 What can you say about this report? Share your thoughts or insights in the comment section below. For more news and the latest updates, feel free to visit Newspapers.ph more often as well as our Facebook page and YouTube channel.