Full List of Group of Islands in Mindanao & the Islands that Comprise Every Group
ISLANDS IN MINDANAO – Here is a list of the group of islands in the region, the smallest among the three divisions, and the islands in each.
The Philippines is an archipelago. It is composed of more tha 7,600 islands that are scattered in Luzon, Visayas, and Mindanao. These three (3) regions are the divisions in the country. Mindanao is the smallest among the three (3).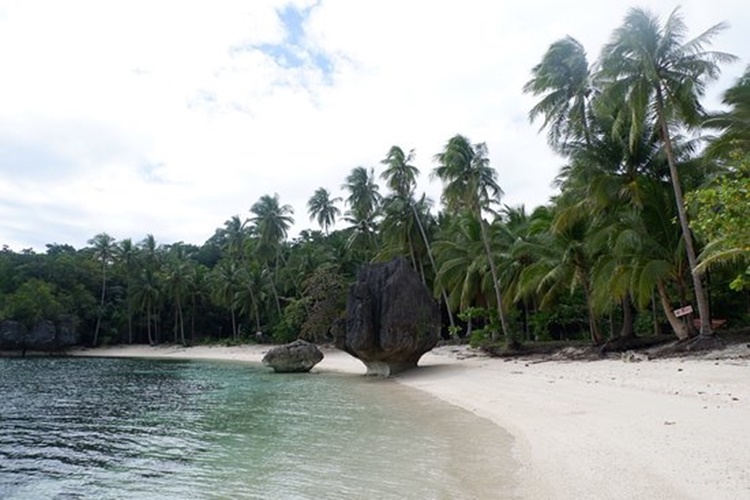 Among the several groups of islands in Mindanao, most of the islands is located in Sulu. Based on an article on Discover the Philippines, here are the groups of islands in Mindanao and the islands that make up each of them:
Caraga
Agony Island
Aling Island
Amaga Island
Arangasa Islands
Ayninan Island
Ayoki Island
Bagasinan Island
Banga Island
Bayagnan Island
Britania Island
Cabgan Island
Condona Island
Gabao Islet
General Island
Hamuan Island
Haycock Islands
Hinatuan Island
Jobo Island
Kabo Island
Lamagon Island
Lapinigan Island
Lenungao Islands
Load Island
Ludguran Island
Maanoc Island
Mahaba Island
Mahaba Island
Majangit Island
Mancahoram Island
Mancangangi Island
Maopia Island
Maowa Island
Masapelid Island
Mawes Island
Nagubat Island
Panirongan Island
Puyo Island
Singag Island
Sugbu Island
Taganongan Island
Talavera Island
Tigdos Island
Tinago Island
Unamao Island
Central Mindanao
Alidama Island
Balot Island
Balutmato Island
Bongo Island
Donayang Island
East Balut Island
Ibus Island
Limbayan Island
Sarampungan Island
Tagatungan Island
Taytayan Island
West Balut Island
Balaysan Island
Davao Region
Balut Island
Big Cruz Island
Buenavista Island
Bugoso Island
Cabugao Island
Dumalag Island
Ivy Island
Kopia Island
Little Cruz Island
Luban Island
Malipano Island
Manamil Island
Mangrove Island
Oak Island
Olanivan Island
Pandasan Island
Pujada Island
Quinablongan Island
Samal Island
San Victor Island
Sarangani Island
Sigaboy Island
Talicud Island
Uanivan Island
Dinagat Islands
Awasan Island
Capiquian Island
Danaon Island
Dinagat Island
Doot Island
East Caliban Island
Hagaknab Island
Hanigad Island
Hibuson Island
Hikdop Island
Kanhanusa Island
Kanihaan Island
Kayabangan Island
Kayosa Island
Kotkot Island
Little Hibuson Island
Nonoc Island
Pangabangan Island
Puyo Island
Rasa Island
Sayao Island
Sibale Island
Sibanac Island
Sibanoc Island
Sumilon Island
Tabuk Island
Unib Island
West Caliban Island
Northern Mindanao
Agutayan Island
Bao-Baon Islands
Cabgan Island
Camiguin Island
Capayas Island
Dolphin Island
Maburos Island
Mantigue Island
Naputhaw Island
Silanga Island
White Island
Siargao
Abanay Island
Anahawan Island
Antokon Island
Bancuyo Island
Bucas Grande Island
Cambiling Island
Casalian Island
Cawhagan Island
Corregidor Island
Daku Island
East Bucas Island
Guyam Island
Halian Island
Kangbangio Island
Kangnun Island
Kaob Island
Lajanosa Island
Laonan Island
Mamon Island
Megancub Island
Middle Bucas Island
Pagbasoyan Island
Pansukian Island
Poneas Island
Siargao Island
Tona Island
Sulu
Andulinang Island
Babuan Island
Baguan Island
Balanguingui
Baliungan Island
Balukbaluk Island
Bambanan Island
Banaran Island
Bangalao Island
Bankungan Island
Basbas Island
Basibuli Islands
Basilan Island
Batalinos Islands
Baturapac Island
Bauang Diki Island
Bihintinusa Island
Bilangan Island
Bilatan Island
Bintoulan Island
Bintut Island
Bitinan Island
Boaan Island
Bohan Island
Bongao Island
Buan Island
Bubuan Island
Bucutua Island
Bulan Island
Buli Nusa Islet
Buliculul Island
Bulicutin Island
Bulisuan Island
Buluan Island
Bulubulu Islet
Bunabunaan Island
Bungbunan Island
Bunotpasil Island
Cabingaan Island
Cabucan Island
Cacatan Island
Cagayan de Sulu Island
Calaitan Islets
Calupag Island
Camabalan Island
Canas Island
Cancuman Island
Cap Island
Capual Island
Celandat Islets
Coco Island
Cujangan Island
Cunilan Island
Dakule Island
Dalauan
Dammai Island
Dasaan Islands
Dasalan Island
Datubato Islands
Dawata Island
Dawildawil Island
Deatobato Island
Dipolod Island
Doc Can Island
Dongdong Island
Dundangon Island
East Bolod Island
Gaiya Island
Gal-loman Island
Gondra Island
Goreno Island
Great Bakungaan Island
Great Gounan Island
Guimba Island
Gujangan Island
Haluluko Island
Hegad Island
Hole Island
Jinhling Island
Jolo Island
Kabancauan Island
Kaludlud Island
Kaluitan Island
Kamawi Island
Kang Tipayan Dakula Island
Kang Tipayan Diki Island
Kauluan Island
Kinapusan Island
Kulassein Island
Laa Island
Lahangon Island
Lahatlahat Island
Lahatlahat Islands
Lakit Island
Laminusa Island
Lampinigan Island
Langaan Island
Langas Island
Lanhil Island
Lapac Island
Laparan Island
Latuan Island
Lawayan Island
Lemondo Island
Liaburan Island
Lihiman Island
Linawan Island
Little Coco Island
Little Dipolod Island
Loran Island
Lubucan Island
Lugus Island
Lumbian Island
Lupa Island
Magados Island
Magpeos Island
Malamawi Island
Malicut Island
Mamad Island
Mamanak Island
Mamanoc Island
Mamanuc Island
Mambahenauhan Island
Manangal Island
Manate Island
Mandah Island
Maniacolat Island
Mantabuan Island
Manubul Island
Manuk Manka Island
Manungut Island
Maranas Island
Marungas Island
Mataja Island
Minis Island
Muligi Islands
Nancan Island
North Ubian Island
Nusa Buani Island
Nusa Islands
Omapoy Island
Orell Island
Pahumaan Island
Palajangan Island
Pamelican Island
Pamisaan Island
Panampangan Island
Pandak Island
Pandalan Island
Pandanan Island
Pandami Island
Pandugas Island
Pangana Paturuan Island
Panganap Island
Pangas Island
Pangasahan Island
Pangasinan Island
Pangutaran Islet
Pantocunan Island
Papahag Island
Paquia Island
Parangan Island
Paral Island
Pasigpasilan Island
Pata Island
Patian Island
Perangan Island
Pilas Island
Pintado Island
Punungan Islet
Salaro Island
Saluag Island
Salkulakit Island
Saluping Island
Sanga-Sanga Island
Sangasiapu Island
Sangboy Islands
Sarucsarucan Island
Sasa Island
Secubun Island
Siasi Island
Sibago Island
Sibakel Island
Sibijindacula Island
Sibutu Island
Sicagot Island
Sicalangcalong Island
Sicolan Islet
Silumisan Island
Siluag Island
Simanayo Island
Simbay Island
Simisa Island
Simunul Island
Singaan Island
Sipangkot Island
Sipayu Island
Sipungot Island
Siringo Island
Sirun Island
Sitangkai Island
Situgal Hea Island
South Ubian Island
Sucoligao Island
Sugbai Island
Suka Suka Dakula Islet
Sulade Island
Sumbasumba Island
Suucan Island
Taala Island
Tabawan Island
Tabolongan Island
Tabuan Islands
Taganak Island
Tagao Island
Tagutu Island
Taitagan Island
Taja Island
Takela Island
Takipamasilaan Island
Talonpisa Island
Taluc Island
Talungan Island
Tambilunay Island
Tambulian Island
Tamuk Island
Tancan Island
Tancolaluan Island
Tandubas Island
Tandubatu Island
Tandungan Island
Tanduowak Island
Tapaan Island
Tapiantana Island
Tapul Island
Tara Island
Tataan Islands
Tatalan Island
Tatik Island
Tauitaui Island
Tawitawi Island
Teinga Island
Tengolan Island
Teomabal Island
Ticul Island
Tiguilabun Island
Tihik Tihik Island
Tijitiji Islands
Tinundukan Island
Tinutungan Island
Tongquil Island
Tonkian Islands
Tubalubac Island
Tubigan Island
Tulayan Island
Tulian Island
Tumbagaan Island
Tumindao Island
Tunbaunan Island
Tungbukan Island
Turtle Islands
Tusan Bongao Island
Tutu Kipa Island
Ultra Island
Usada Island
West Bolod Island
Zau Island
Zamboanga Peninsula
Aliguay Island
Bagiyas Island
Balabac Island
Bangaan Island
Baong Island
Bibaya Island
Bobo Island
Buguias Island
Buloan Island
Caboc Island
Cabog Island
Cabut Island
Cambugan Island
Condulingan Island
Dao-Dao Islands
Gatusan Island
Great Santa Cruz Island
Igat Island
Kabungan Island
Lambang Island
Lampinigan Island
Lamuyong Island
Lapinigan Islands
Latas Island
Letayon Island
Lipari Island
Little Malanipa Island
Little Santa Cruz Island
Lungui Island
Lutangan Island
Maculay Island
Malanipa Island
Murcielagos Island
Nipa Nipa Islands
Olutanga Island
Pandalusan Island
Panikian Island
Paraitan Island
Pina Island
Pinya Island
Piñahun Island
Pisan Island
Pitas Island
Puli Puli Island
Putili Island
Sacol Island
Sagayaran Island
Salangan Island
Selinog Island
Sibulan Islands
Simoadang Island
Sirumon Island
Ticala Islands
Tictauan Island
Tigabon Island
Tigbauan Island
Tigburacao Island
Triton Island
Tugsocan Island
Tumalutab Island
Visa Island
Vitali Island
You may also visit – Visayas Islands: Here's List of Group of Islands & the Islands that Make Up Each Group