Take a look at Baby Rosie, the daughter of Jessy Mendiola and Luis Manzano
JESSY MENDIOLA and LUIS MANZANO – The showbiz couple has finally revealed the face of their baby, Isabella Rose Tawille Manzano.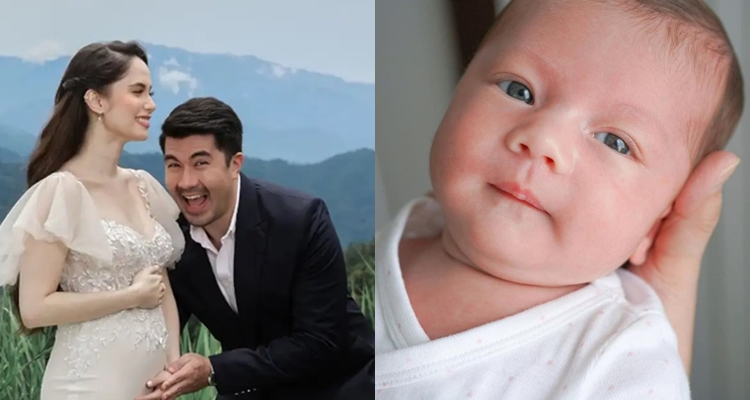 After weeks of waiting, Luis and Jessy finally showed the full face of Baby Rosie (Isabella's nickname) as she turned a month old on January 29, 2023.
It can be recalled that in recent days, netizens were frequently asking why the baby's face was not shown. When Luis posted a photo of Baby Rose with her face covered by a rose emoji, social media trolls lashed out. Some netizens made claims regarding the face of their daughter as to why they are not revealing her.
A basher even called their daughter "pisot". The term "pisot" is a Cebuano word which means "hindi tuli." It is also used to insult the face of other people.
On Sunday, Jessy Mendiola and Luis Manzano took to the social media platform, Instagram to greet their firstborn on her first month.
Luis posted a close-up photo of Isabella with the caption: "Happy 1 month our little Peanut [heart emoji]." Jessy also posted a photo of her daughter with the caption: "Hello world, meet Isabella Rose Tawile Manzano [rose emoji]. Happy 1 month, our little Rosie!"