Megan Young and Mikael Daez shared their experience of quiet quitting in showbiz.
MEGAN YOUNG AND MIKAEL DAEZ — The celebrity couple recently talked about their experience of quiet quitting in showbiz.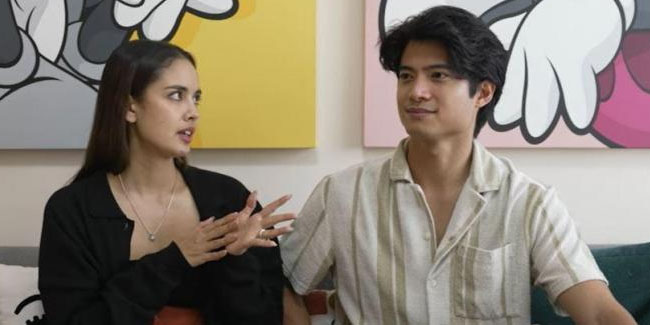 In the latest episode of Megan & Mikael Podcast on YouTube, the couple explained quiet quitting and how it affected their careers in show business.
Megan and Mikael first defined quiet quitting as doing the bare minimum at work without getting fired. The two continued their discussion on the instances that lead them to quiet quitting in their podcast.
According to Megan and Mikael, lack of confidence and uncertainty are some of the factors that lead to quiet quitting. The couple also mentioned some details of how it affected their lives.
They admitted that there are some things that tore down their confidence and that made them re-think their line of work.
READ ALSO: Megan Young and Mikael Daez On Possibility Of Having A Baby
Megan and Mikael also shared how they moved on from that and what they learned from their experience.
"I used that pressure and turn it into excitement. Now they have a certain expectation of me, let's go above and beyond," Megan Young said.
The couple also discussed how mental health, loss, and the effects of the coronavirus pandemic might have led to quiet quitting.
In their previous podcast episode on their YouTube channel, Megan Young and Mikael Daez talked about the possibility of having a baby in the future. At that time, Megan said that she will accept it if she will not have a chance to have a child.
Thank you for visiting Newspapers.ph. You may express your reactions or thoughts in the comments section. Also, you may follow us on Facebook as well.