Megan Young and Mikael Daez discussed this on their podcast channel on YouTube
MEGAN YOUNG AND MIKAEL DAEZ — The celebrity couple recently spoke about the possibility of having a baby in the future.
The two also talked the same topic back in 2021 in a previous episode. At that time, the former beauty queen said that she and her husband decided to focus on their relationship as a couple first before having a baby.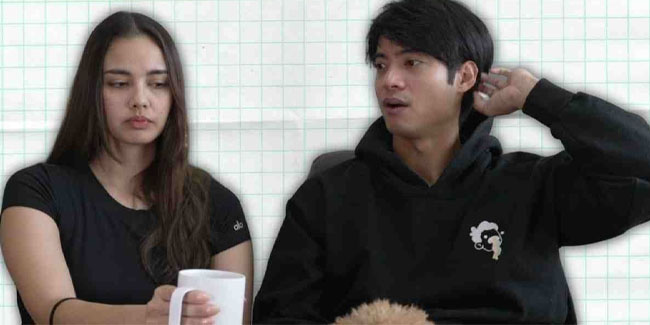 Megan Young and Mikael Daez recently uploaded a new episode on their podcast channel on YouTube wherein the two talked about the possibility of having a baby.
In a podcast episode uploaded last September 19, Megan revealed that she was asked about pregnancy numerous times and how she responds to questions about it.
She also revealed her answer to those who are continuously asking about having a baby.
According to her, she will accept it if she will not have a chance to have a baby.
READ ALSO: Mikael Daez and Megan Young Explore Seoul Before Flying Back To Manila
Also, Megan disclosed that she knows people will get curious about her and her husband's decision as a married couple.
"Usually, it's like 'yeah, we're trying. Or yeah, we really want to have kids,' or it's always, sometimes, like maybe like in the next couple of years," Megan said. "But for them to actually hear na, 'oh they might actually be okay without kids,' parang it's a bit of a shock to some people."
Mikael, for his part, said that he will support his wife with her decision as she's the one who will carry their baby. The actor also mentioned that it's a constant conversation between them in their relationship.
Thank you for visiting Newspapers.ph. You may express your reactions or thoughts in the comments section. Also, you may follow us on Facebook as well.