Iza Calzado to her husband: "Hope you feel valued and loved today!"
IZA CALZADO – The actress recently took to social media to share a message for her husband Ben Wintle on his 41st birthday.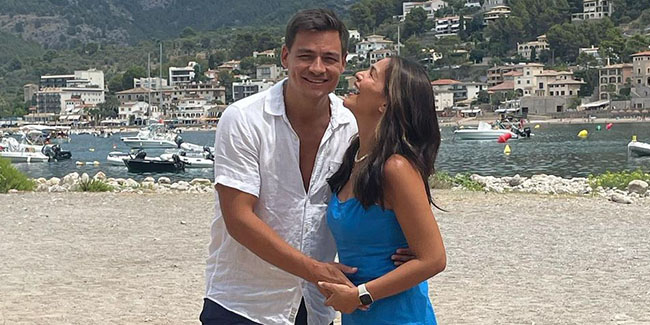 Ben Wintle celebrated his 41st birthday last November 17. His wife shared photos on her social media account and wrote a sweet message for him to mark his special day.
In the caption, Iza said that it's hard to put into words the gratitude, respect, and love she has for him. She told him that he has shown her what true love is — for self and for others.
Iza added that she's reminded of how incredibly lucky she was to have found a man like him. She also apologized to him for the times she forgot to see him.
READ ALSO: Iza Calzado Announces Pregnancy On Her 40th Birthday
The actress described her husband as someone who is "patient, kind, forgiving, disciplined, creative, driven, funny, loving and so much more".
She went on to thank her husband for keeping her and her baby safe, saying that there's no one in the world she would be so honored and happy to share this journey with but him.
"I know that whatever happens, I have someone who will choose to weather the storms with me. Deeply rooted like a tree, strong and dependable like a rock," she wrote. "You are home and, together, we are building a home for our child, our family."