Lawyer Victor Rodriguez: "I confirm that I have completely exited the administration of President Bongbong Marcos"
VICTOR RODRIGUEZ — The former Executive Secretary said in a statement that he "completely exited" the Marcos administration.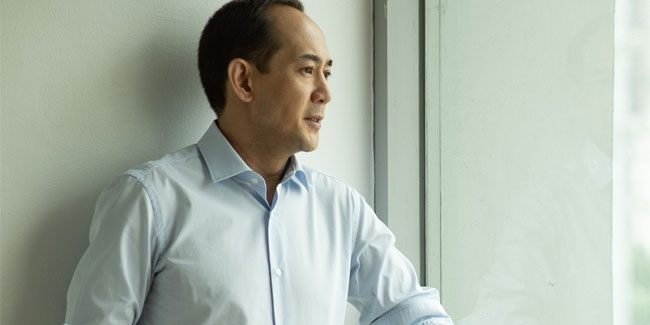 The lawyer said in a statement on his Facebook page that he's no longer part of Marcos administration after having spoken to President Ferdinand "Bongbong" Marcos Jr. at length about his wish to spend most of his time with his family.
Rodriguez also explained why he kept mum on the issues hounding his previous post.
"The fundamental reason for this is the fact that all communications that have transpired between the President and myself are absolutely privileged, something which I shall continue to honor in full recognition of and respect to both the Office of the President and the Office of the Executive Secretary," he said.
READ ALSO: Bersamin Says Rodriguez No Longer Part Of Marcos Admin
According to him, he had been maligned, ridiculed, and subjected to unfair and baseless commentaries but he took solace in the legal aphorism, "Men in public life may suffer under a hostile or unjust accusation; the wound can be assuaged with the balm of a clear conscience."
He added that it has been an honor for him to have been given the chance to serve the Philippines and also urged the public to continue supporting the current administration.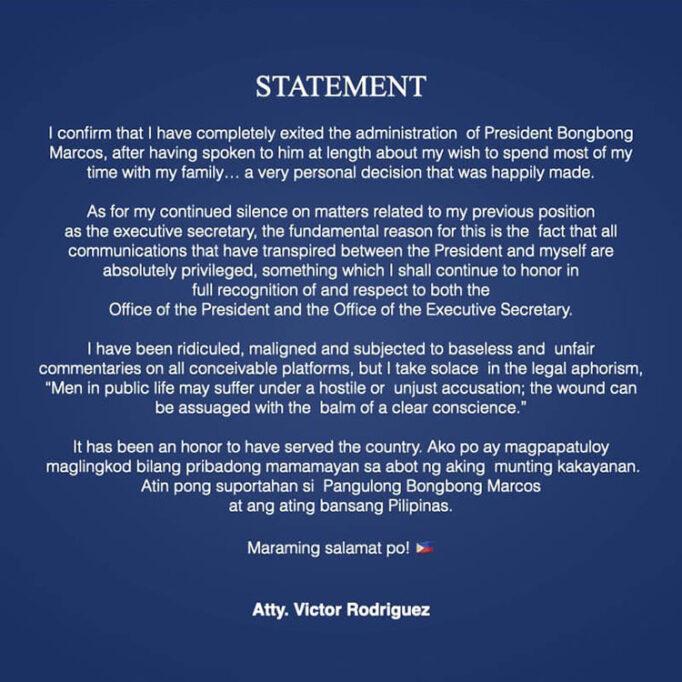 The statement came after Executive Secretary Lucas Bersamin said on Tuesday that Rodriguez is no longer part of the current administration.
In an interview with reporters on Tuesday, Bersamin denied the existence of Administrative Order No. 1 that supposedly designates Rodriguez as the Presidential Chief of Staff.
It was last September 17 when Rodriguez announced that he has resigned from his position as Executive Secretary.
Thank you for visiting Newspapers.ph. You may express your reactions or thoughts in the comments section. Also, you may follow us on Facebook as well.