President Bongbong Marcos: "The Philippines continues to have its aspirations and its dreams, and we are willing to do our part in making those dreams come true."
PRESIDENT BONGBONG MARCOS — The President recently spoke about the things he made sure to achieve in his first 100 days in office.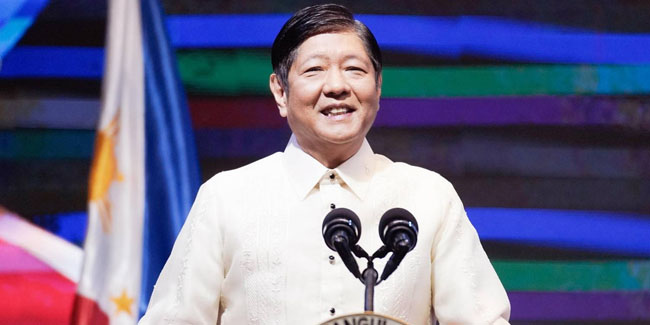 The President said that his most significant achievements so far are bringing unity to the government, making other countries aware that the country is open for business, and "putting out fires" while facing issues.
He said during the Manila Overseas Press Club's President's Night in Pasay City last October 5 that one of the things he made sure to achieve in his first 100 days in office was to build a functioning government with a clear objective. According to him, he's still enjoying the "unifying force" the elections had become.
The President also said that he has "galvanized the government once again into governing".
"Slowly, it's filtering down to the rank and file are beginning to feel that no there is a point to government, there is something that we need to be doing," the President said. "This is the direction we are being led in. These are the things that we are going to do."
He added that unity helped his administration pull the Philippines out of the COVID-19 pandemic, which he described as a "terrible crisis" that Filipinos have suffered over the past 2 years.
The President also believed that he's able to renew friendships as he engaged with Southeast Asian countries like Singapore and Indonesia and many other friendly countries around the world. He also described his engagement with foreign leaders as the country's "coming-out party for the world".
According to him, the country needed to find its place in the world and to show that the country is standing on its feet.
READ ALSO: Bersamin Says PBBM Not Keen On Releasing "First 100 Days" Report
The President also said that another significant achievement is that they have been "putting out fires" and making things work while facing challenges and issues.
He added that the Philippines is now taking a "very balanced view" as it considers dealing with Ukraine for feed wheat and corn importation while dealing with Russia for fertilizer and fuel.
Thank you for visiting Newspapers.ph. You may express your reactions or thoughts in the comments section. Also, you may follow us on Facebook as well.