Update on Monkeypox Screening for Arriving Travelers in the Philippines
MONKEYPOX SCREENING – The Philippine Bureau of Quarantine implements additional measures for arriving travelers to fight the entry of monkeypox.
Currently, countries across the globe are not only fighting against the spread of the COVID-19 pandemic. Some are also fighting the spread of monkeypox disease while others are preventing its entry.
Unlike COVID-19, monkeypox is endemic in several nations already. It is similar to smallpox. However, it caught attention when countries, where monkeypox is not endemic, started recording growing cases of the disease.
Recently, the Philippines recorded its first case of monkeypox. The patient is a 31-year-old Filipino who came from abroad.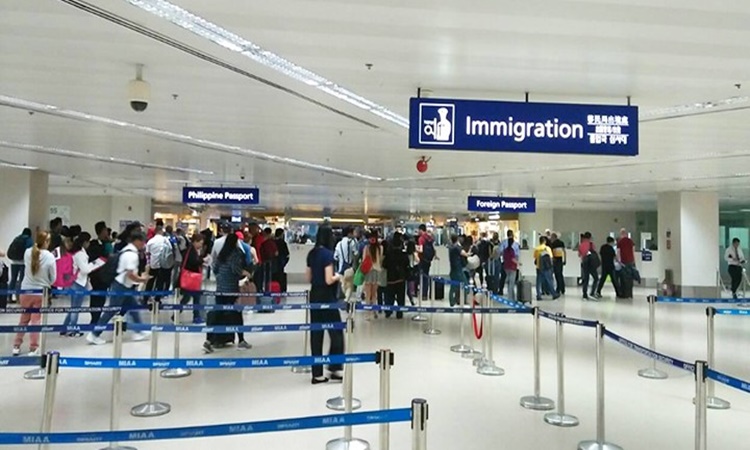 According to the Department of Health (DOH), the patient of monkeypox is recovering and is under quarantine. The health authorities also said that the 10 close contacts of the patient are all showing no symptoms of the disease. Three (3) of them are sharing the same household with the patient.
The Bureau of Quarantine set monkeypox screening for arriving travelers of international flights at Ninoy Aquino International Airport (NAIA). There is a screen where they pass and the travelers are asked to remove their jackets to check on possible signs of the disease.
A person with monkeypox may be feverish and may be having skin rashes or blisters. Based on a report on ABS-CBN News, the new monkeypox screening measures using the thermal scanner and the checking of the person are primary screening.
According to Bureau of Quarantine Medical Officer Dr. Rhaychelle La Rosa, in case the authorities believe that a passenger needs further checking, then further evaluation will be done. Based on the report, however, the BOQ admits that the screening may not fully block the entry of the disease to the country.
According to Dr. La Rosa, not all cases come with a fever. Furthermore, the skin rashes will only develop after the fever. She stressed that it is not 100% that infected passengers will be determined on time.
You may also visit – DOH Speaks on PH Readiness amid Monkeypox Global Health Emergency