Spokeswoman of Anne Heche Confirms She's Dead
ANNE HECHE DEAD – Holly Baird, the spokesperson of Hollywood actress Anne Heche, gave a statement regarding the star.
A few days ago, it was reported that Hollywood actress Anne Heche, 53, got involved in an accident in the Mar Vista neighborhood in Los Angeles. Her car hit a two-storey house and she was left in a comatose state.
Recently, the spokesperson of Heche confirmed that she's dead as she said that the actress was "peacefully taken off life support". Based on a report on ABS-CBN News, Heche was announced legally dead days a few days ago but her family looked into the possibility of donating her organs. As of this writing, there is no information as to whether or not there are organ recipients.
Hollywood Actress Anne Heche Involved in Car Crash in Los Angeles
Hollywood Actress Anne Heche Gets Into Car Accident
HOLLYWOOD ACTRESS ANNE HECHE – The 53-year-old Hollywood actress got into a car crash accident in Los Angeles.
Some personalities in the showbiz industry did not only make a name in their home countries but across the globe. Usually, it is after a big break by playing a certain role in a blockbuster movie that hooked a lot of people.
One of these people who are greatly known in the international showbiz arena is Hollywood star Anne Heche. She is best known for her roles in the movies Donnie Brasco and Six Days, Six Nights.
Heche first rose on the fame pedestal for her role in the soap opera Another World wherein she bagged the Daytime Emmy award. In 2004, she was also nominated for a Tony award for "Twentieth Century".
Furthermore, she also gained popularity for her past relationship with Ellen DeGeneres. The two (2) celebrities separated.
Heche married Coleman Laffoon in 2001 but they ended their marriage after 8 years. She has two (2) sons – Atlas Heche Tupper and Homer Laffoon.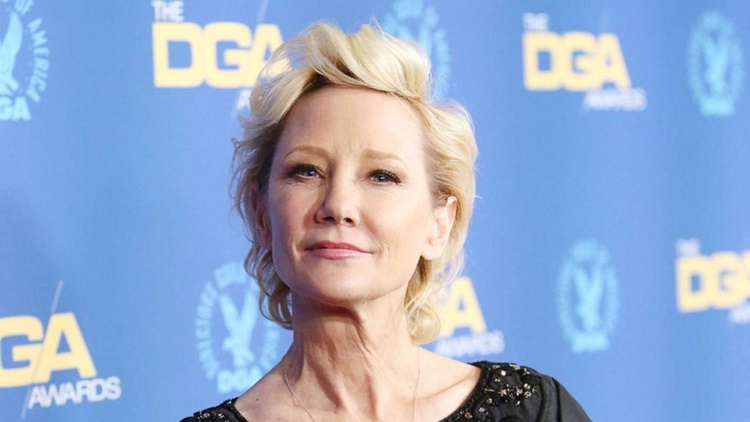 However, a few days ago, Hollywood actress Anne Heche got into a car accident in Los Angeles. Based on a report on ABS-CBN News, the actress' car crashed into a two-storey house in Mar Vista.
The accident resulted in "structural compromise" and fire. The Los Angeles Fire Department confirmed that it was a huge fire that needed 59 firefighters to put the fire off. It took them more than one hour to put out the fire.
The 53-year-old actress was rushed to the hospital. Based on the report, she suffered from severe brain injury and is currently on a life support system.
More updates may be posted soon. Thank you for visiting Newspapers.ph. You may express your thoughts or reactions below.
READ ALSO: Policeman Shot While Driving Van in Batangas