DOH Speaks on COVID-19 Cases in the Philippines Now
DOH – The Department of Health is preparing the hospitals amid the increasing cases of COVID-19 in the Philippines.
The fight against the COVID-19 pandemic continues. Malacañang previously reiterated the order of President Rodrigo Roa Duterte regarding the mandatory wearing of face masks in public areas.
The reiteration of the statement of the Palace was made after the provincial government of Cebu released an order to make the wearing of face masks outdoors optional. According to Cebu Governor Gwen Garcia, the progress in the COVID situation in the province is the reason behind the move.
The Department of Health (DOH) said that Cebu could have coordinated with the IATF, the body that sets the protocols. The Interior Department also expressed that the Cebu Governor may face charges if the order results in a surge in the COVID cases in the province.
Recently, the COVID-19 cases in the Philippines, particularly in Metro Manila, are taking an upward trend. The Health Department affirmed the possibility of placing the capital region under Alert Level 2.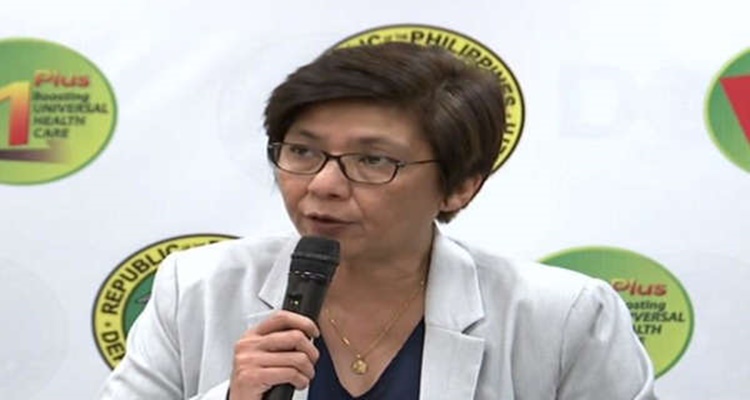 According to the Health Department, Metro Manila may be placed under Alert Level 2 if the hospitalization rate reaches moderate risk. Currently, most parts of the Philippines including the capital region is under the loosest quarantine measure.
Amid the increasing cases of COVID-19 in the country, based on a report on ABS-CBN News, DOH expressed that they are already preparing the hospitals in case the hospitalization rate would increase.
According to Health Undersecretary Maria Rosario Vergeire, the hospitalization rate in the country remains low because most of the COVID-19 patients got mild to moderate symptoms. Currently, the bed utilization rate in the country is at 17.7%.
The Health Department takes the new subvariants of COVID-19 as a factor in the increase in the cases in the country. DOH also cited the weakening immunity of the vaccinated individuals and as well as not following the public health protocols as the reason behind the spike in the cases.
You may also read – DOH Not Considering To Make Booster Shots Mandatory