Pres. Duterte Speaks on Corruption in PH Government
DUTERTE – Philippine President Rodrigo Roa Duterte believes that the next president should declare Martial Law and change all government officials to end corruption.
One of the biggest problems in the Philippines is corruption in the government. It is one of the targets of the current administration and a lot of then-government employees or officials were removed from office due to their alleged link to corruption.
Back when he was still campaigning for the presidency, then-Davao City Mayor Rodrigo Roa Duterte vowed to end corruption and illegal drugs in the Philippines. During his term, he reportedly fired even his own Cabinet members who are linked to erring behaviors.
Recently, at the inauguration of the new Dr. Jose Fabella Memorial Hospital in Sta. Cruz, Manila, the 77-year-old President spoke on the problem of corruption in the Philippine government.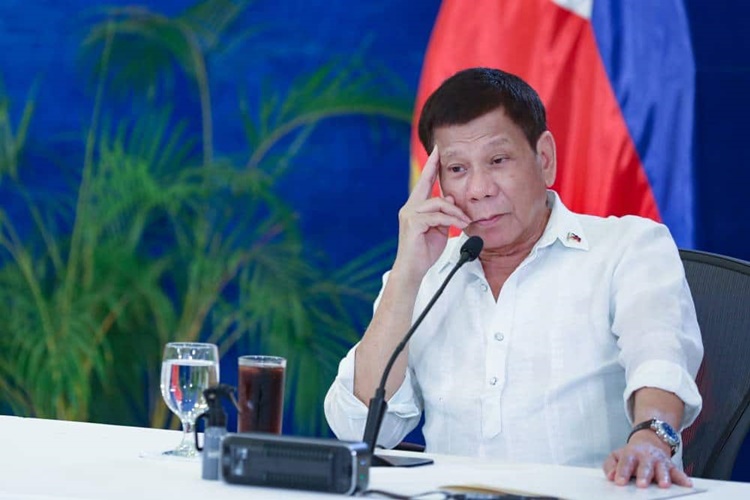 Based on a report on ABS-CBN News, Pres. Rodrigo Roa Duterte stressed that he did his best to control corruption during his term even to the point of removing his own Cabinet members from office.
The President stressed that government officials must look after the welfare of the Filipino people and they are paid to do it as they are governed by the rules. According to him, the problem arises when a government official is going out of the parameters of what is mandated by his or her work.
Pres. Duterte recalled that he terminated 6 of his Cabinet members and 42 immigration personnel during his term because of their alleged involvement in "Pastillas Scam". However, based on the report, Justice Secretary claimed that the personnel have returned to duty and were not fired from work.
The President further went on to say that he does not believe in transferring so he did not transfer those whom he fired due to their alleged involvement in Pastillas Scam. He stressed that he is not fond of transferring an erring official or employee because the person may just do the same thing in another jurisdiction.
Pres. Duterte previously stressed that corruption in the government is "endemic". Based on the report, he expressed that the next president must "declare martial law" and change all the government officials to really get rid of corruption.
You may also read – Bro. Eddie Villanueva Reacts to Pacquiao's Plan to Appoint him as Anti-Corruption Czar