New Acting Spokesman of Pres. Duterte is PCOO Sec. Martin Andanar
DUTERTE – The new acting spokesman of President Rodrigo Roa Duterte is Presidential Communications Operations Office (PCOO) Secretary Martin Andanar.
Pres. Rodrigo Roa Duterte is only a few months away from the end of his presidential term. Previously, he expressed his excitement to finally experience being the outgoing president. According to him, he has started packing already and some of his things were already sent home.
The President is vocal that he wants to go home to Davao City after his term as the country's Chief Executive ends. Prior to his unpursued plans of running for vice president and senator, the 76-year-old Chief Executive said that he will be retiring from politics after his term as the country's president ends.
Some of the people working closely with the president are running for a position in the next election which will be in May 2022. One of them is former presidential spokesman Harry Roque who is taking a senatorial race and is now busy campaigning for the upcoming poll.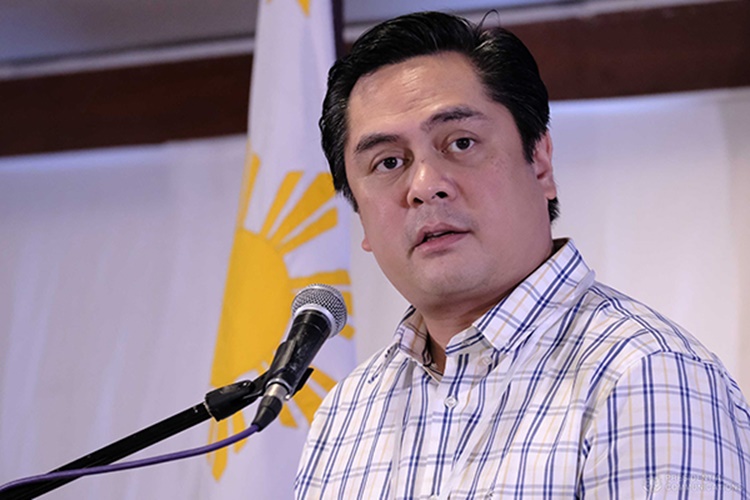 Roque was substituted by Karlo Nograles. He served as the acting spokesperson of the president for a few weeks until recently when he was appointed in the Civil Service Commission (CSC). The Chief Executive recently tapped another person to be his spokesman.
Based on a report on ABS-CBN News, Pres. Rodrigo Roa Duterte tapped Presidential Communications Operations Office (PCOO) Sec. Martin Andanar as acting presidential spokesman.
Prior to becoming the chief of PCOO, Andanar was a television news anchor and a radio commentator. It was in 2016 when he started working in the Presidential Communications Operations Office.
Reportedly, the new acting presidential spokesman will make his first Malacañang Press Briefing on Tuesday with National Economic and Development Authority (NEDA) Undersecretary Rosemarie Edillon.
READ ALSO: President Duterte's Last SONA To Leave Mark In Filipinos' Hearts — Andanar