Large snake spotted hanging on billboard
A large snake was found hanging on the upper part/side of a billboard in Butuan City on Friday night, February 18.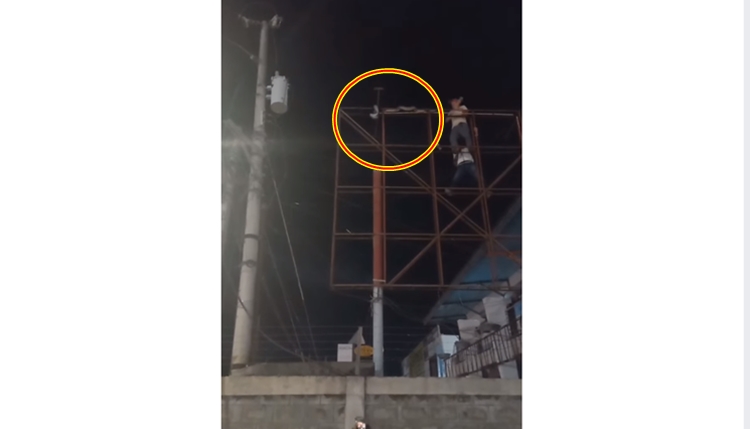 Snakes are elongated, limbless, carnivorous reptiles that are covered in overlapping scales.
Snakes can be found almost everywhere except Antarctica, Ireland, Iceland, Greenland and to name a few. So far, there are 3,900 species. They range in size from the tiny, 10.4 cm-long to 12.8 meters (42 ft) long.
Most species of snake are nonvenomous and those that have venom use it primarily to kill and subdue prey rather than for self-defense.
Some possess venom that is potent enough to cause painful injury or death to humans. Nonvenomous snakes either swallow prey alive or kill by constriction.
Meanwhile, a large snake was spotted hanging on the side of a billboard in Butuan City in the Philippines.
Two men tried to rescue the large reptile as seen in the video taken by a certain Switzerlou Cruzado.
Watch how the two men rescue the snake in the video provided below:
Residents panicked after the snake struggled and it can be seen in the video a man grabbing the snake on the head that somehow pacified the situation and cast out the fear of the crowd.
According to Cruzado, the snake is almost as long as a multi-cab.
The snake was immediately turned over to the authorities.
However, it was not mentioned what kind of snake was found hanging on the billboard. But it might be a python, given its size.
What can you say about this report? Share your thoughts or insights in the comment section below.
For more news and the latest updates, feel free to visit Newspapers.ph more often as well as our Facebook page and YouTube channel.