#WalangPasok in Schools in 5 Provinces as to DepEd
#WALANGPASOK – The Department of Education (DepEd) decided to suspend the classes in Calabarzon which is composed of five (5) provinces.
The increasing COVID-19 cases in the Philippines urged the authorities to reimpose stricter community quarantine measures to fight the spread of the virus. The national government placed the entire Metro Manila under Alert Level 3 from January 3 to January 15.
Previously, Malacañang and the Department of Health (DOH) affirmed that it is possible that the curb would escalate to Alert Level 4 in case the growth of the cases will continue. The new surge came amid the possible spread of the Omicron variant which is currently the variant of concern across the globe.
The rise in the COVID-19 cases also urged the closure of several government agencies to give way for disinfection and quarantine of the infected employees and those who were close contacts of the COVID-19 patients.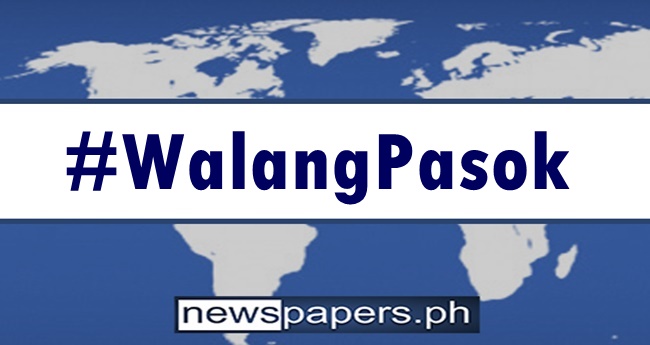 Based on a report on ABS-CBN News, classes will also be suspended in Calabarzon. The Department of Education (DepEd) #WalangPasok move covers all grade levels in schools within the region from January 17 to January 29, 2020. It is due to the spike in the COVID-19 cases in the region.
Calabarzon which will be under #WalangPasok in terms of schools includes five (5) provinces such as Cavite, Laguna, Batangas, Rizal, and Quezon and Lucena City.
In a memorandum released by DepEd signed by Education Regional Director Francis Cesar Bringas, the scheduled midyear break remains from January 31 until February 5.
The class suspension includes all physical and virtual school activities which require school-based personnel, learners, and parents. The Schools Division Offices are encouraged to make adjustments in the curriculum following the class suspension for almost two (2) weeks "when new directives are issued".
With regards to the private schools, they can exercise their own discretion with regards to the class suspension.
READ ALSO: DILG Orders Barangays to Submit List of Unvaxxed Residents