Phivolcs Releases Details on 6.1 Magnitude Earthquake in Davao Occidental
PHIVOLCS – The Philippine Institute of Volcanology and Seismology cited the cause of the recent 6.1 magnitude earthquake in Davao Occidental.
Most countries got an institution or a body specifically tasked with the records of natural incidents like earthquakes. An earthquake is one of the natural happenings that can hardly be predicted accurately. It is usually due to the movements that are happening in the crust of the Earth or a volcanic eruption.
In the Philippines, the body tasked for quake records is the Philippine Institute of Volcanology and Seismology. More commonly called Phivolcs, it releases bulletins whenever an earthquake has rocked a certain part of the country.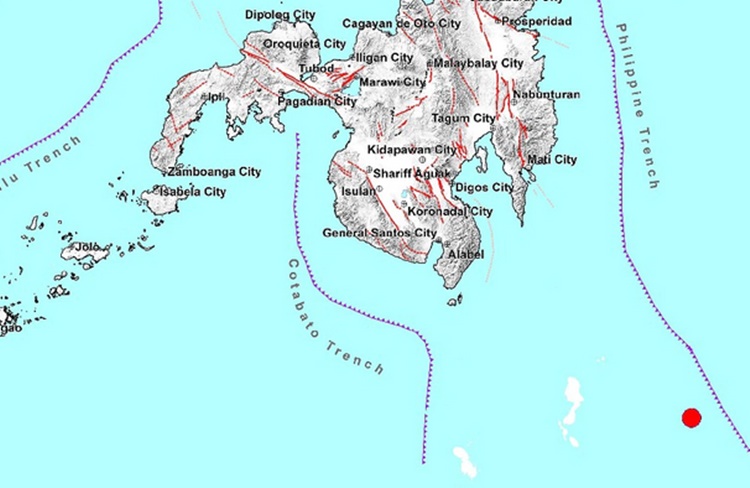 Quakes may happen in both land and water. With regards to the Philippines, it is one of the countries that is usually struck by quakes as it lies along the Pacific Ring of Fire.
Recently, a part of the country, Davao Occidental, was struck by a 6.1 magnitude earthquake. Its epicenter was 336 kilometers southeast of Sarangani Island and it hit at a depth of 173 kilometers yesterday at 7:47 in the morning.
Based on a report on ABS-CBN News, Phivolcs cited the movement of the Philippine Trench as the cause of the 6.1 magnitude earthquake in Davao Occidental. According to the agency's director, Renato Solidum, they are monitoring it as it can cause a strong earthquake or tsunami.
The 6.1 magnitude earthquake brought an Intensity II record in Jose Abad Santos, Davao Occidental and Cateel, Davao Oriental. Meanwhile, no damage caused by the quake was reported.
Every time there is a strong quake, everyone is advised to monitor the updates from the agency for possible tsunami warnings. While no instrument can accurately predict its occurrence, some useful data may do some preparation.
You may also visit – Earthquake with 6.2 Magnitude Rocks South of Hawaii