Chito Miranda revealed the release date of Parokya ni Edgar's new album.
CHITO MIRANDA — The Parokya ni Edgar frontman recently took to social media to reveal the release date of the band's upcoming album.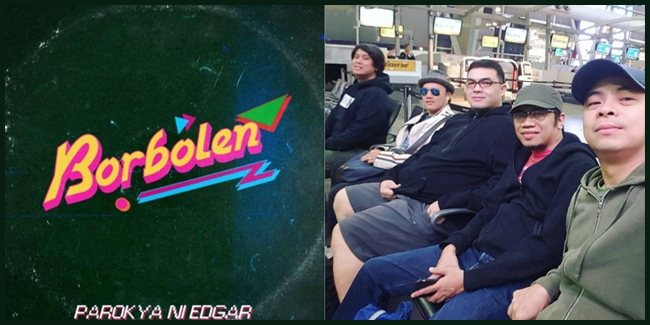 Parokya ni Edgar was set to release their new album on December 10.
Sharing the band's album cover art on Instagram, Chito shared the story of how their new album, titled "Borbolen," came to be.
According to him, some of the songs in the upcoming album were written right after their album "Pogi Years Old", which was released five years ago. The remaining songs in the album, meanwhile, were all done digitally.
Chito also shared that he and his bandmates wrote and recorded some of the songs during the pandemic and also recorded and mixed through email and Google Drive.
READ ALSO: Chito Miranda Admits Excited For Release Of Parokya Ni Edgar's New Album
Another interesting bit about Parokya ni Edgar's upcoming album was that one of the songs was supposed to be a part of the band's album "Bigotilyo", which released last 2003.
"'Yung iba, sinulat at ni-record namin during the pandemic and was recorded and mixed via email and Google Drive. Kumbaga pasahan lang ng files," Chito wrote. "'Di pinayagan pero ngayon, nilabas na rin namin (bahala na)."
Though the tracks included in the album were written in different times through the years, Chito assured the public that all of them have never been released anywhere.