Sid Lucero Tutors Daughter Halo Eve Eigenmann
SID LUCERO – The award-winning actor spoke about his eight-year-old daughter, Halo Eve Eigenmann, including their bonding time amid the pandemic.
In the career of showbiz celebrities, what is undeniably inevitable is working under different home networks. Some actors and actresses switch networks for work opportunities, to explore and experience doing projects with stars from other networks, for more excellent offers, etc. Meanwhile, most of them would eventually find their way home.
Under the GMA-7 Network, one of the returning actors now is Sid Lucero. The award-winning actor is vocal that he usually switches networks because he is self-managing his career and he's yet to learn how to make himself stay. But he is vocal that he misses the Kapuso network so much.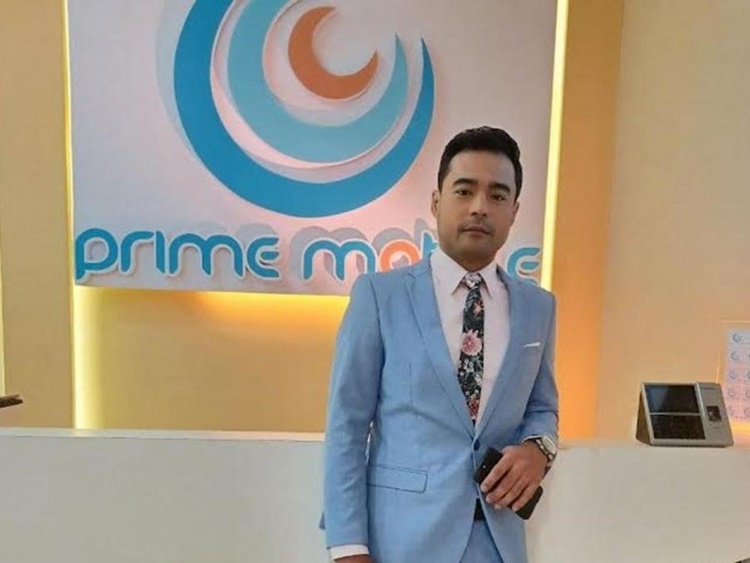 The first project of Sid since his return to the Kapuso network is the GMA-7 romance-drama TV series The World Between Us. He plays the character of Eric Carlos in the said project.
Eric, a lawyer, fell in love with Lia Libradilla, a wealthy young businesswoman played by Jasmine Curtis-Smith. They are actually childhood friends. However, it seems that there's no way for Lia to fall in love with him as she is deeply in love with Louie Asuncion played by Alden Richards.
Currently, The World Between Us is on a season break and will be back on air in November 15. The decided to have a season break amid the changing quarantine measures in Metro Manila and they don't want to risk the health of the actors and the staff and as well as compromise the project.
Based on an article on Pep, during the season break, Sid Lucero is spending his time on his business ventures and as well as teaching his 8-year-old daughter, Halo Eve Eigenmann.
Sid and the mother of Halo are no longer together. He is vocal that all his love is for his daughter who is living with her mom. According to him, he tutors his daughter in Math via Zoom.
"The mom's like really busy being a mom and her profession… I would take any opportunity to be with my daughter," the actor said.
However, according to Sid Lucero, he might not be able to teach his daughter well in Math when she reaches the 3rd grade. He is planning to take a professional teacher for her.
"Hanggang Grade 2 lang yata kaya ang kaya kong Math, e," he said.
You may also visit – Jasmine Curtis-Smith Reacts to Netizen's Comment on Alden Richards' Character in TWBU