President Duterte said that he will personally approve or reject Cabinet members' invites to Senate probes.
President Rodrigo Duterte said that he will personally approve or reject the invitations of Cabinet members who were summoned to appear at the Senate's public inquiries.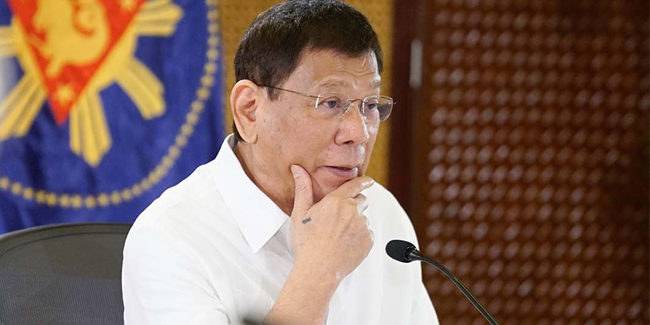 In his "Talk to the People" address aired Tuesday morning, President Duterte sounded off on how the invited resource persons have wasted a lot of hours in marathon hearings.
The President also noticed how the investigating senators had been jumping from one issue to the next, specifically the alleged procurement of "overpriced" PPE (personal protective equipment), to the involvement of Pharmally Pharmaceuticals Corporation, to links with the illegal drug trade.
The President also called it a "waste of time" that Cabinet members have to make themselves available at Senate hearings that lasted for 5-8 hours, even if they did nothing for the majority of the proceedings.
President Duterte said that those hearings prevented the government officials from managing their respective agencies. The President also cited Health Secretary Francisco Duque III as an example.
The President then ordered Secretary Duque that he should clear the invitation to appear with him the next time he's invited at Senate hearings and he will decide on whether to accept or reject the invitation.
READ ALSO: Senator Bato Dela Rosa Tells Pharmally Exec To Concentrate On Senate Hearing
President Duterte also stressed that he will require every Cabinet member to clear with him any invitation.
"If I think that he will be called for walang silbi, except to [be] harassed, to be berated in front of the republic, eh hintuin ko na yan, mapagbawalan ko na" President Duterte said.
The President noted that senators have the option of citing the non-appearing government officials in contempt, but he's confident that he can deal with this in his capacity as the Chief Executive.
President Duterte had earlier said that he would "extract" from the Senate government officials who ended up getting detained by the lawmakers on grounds of contempt.
For more news and updates, you may feel free to visit this site more often. You may also visit Newspapers.ph via our official Facebook page and YouTube channel.