DITO Telecommunity defended its recent technical audit results.
Third telco player DITO Telecommunity defended its recent technical audit results showing ultra-fast internet speeds after other tests showed a slowdown.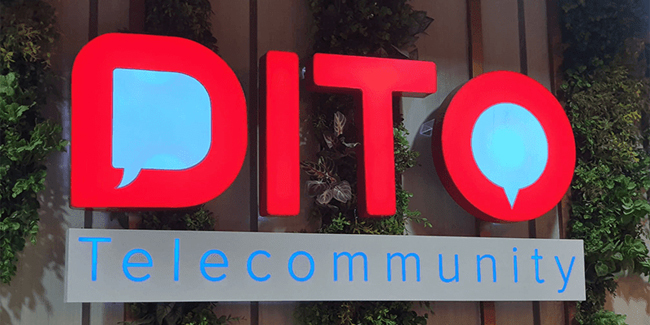 The technical audit, conducted by independent company R.G. Manabat & Co., showed that the telco had achieved a minimum average internet speed hit of 80.13Mbps on its 4G network and 858.96Mbps for its 5G network when the tests were held last July.
However, OpenSignal said in an August 30 report that users across the Philippines were experiencing slower speeds. According to OpenSignal, DITO speeds were lagging behind competitors Smart Communications and Globe Telecom starting in June and until the period of its recent network test.
DITO chief administrative officer Adel Tamano said in a media briefing last September 9 that the results verified by R.G Manabat were "fair and quite accurate".
In addition, DITO chief technology officer Rodolfo Santiago said that the results followed parameters set by the NTC (National Telecommunications Commission).
READ ALSO: DITO Telecommunity Expecting To Reach 6M Subscribers By End-2021
Santiago explained that while DITO has more than 3,000 cell sites, only a specific number of cell sites were tested by the auditors, a process approved by the National Telecommunications Commission.
He also said that one reason for the slower speeds in third-party surveys could be the user's distance from cell sites. According to him, internet speed data collected by crowdsourced surveys might have been based on tests taken "beyond the far points" of a cell tower.
"If you conduct tests way beyond these points, then it will result to (sic) a slower speed," Santiago said.
Santiago also provided rollout updates last Thursday, saying that DITO was available in 233 areas across the Philippines and will add 53 more locations this month.
For more news and updates, you may feel free to visit this site more often. You may also visit Newspapers.ph via our official Facebook page and YouTube channel.