DITO Telecommunity was expecting to reach 6 million subscribers by the end of the year 2021.
Telecommunications duopoly challenger DITO Telecommunity was expecting to reach 6 million subscribers by the end of the year 2021.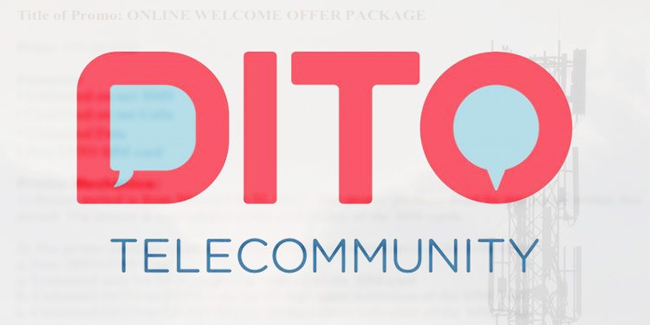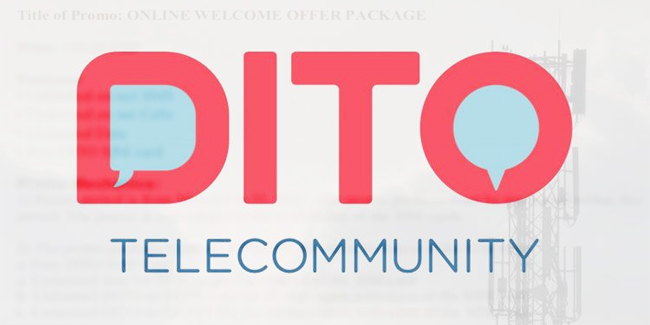 At a virtual press briefing last Thursday, DITO chief administrative officer Adel Tamano said that the telco recorded about 20,000 new subscribers per day and were hoping that they will reach their three-million mark before the end of September.
According to Tamano, the telco has around 2.6 million subscribers to date.
"We find this very positive. It shows you the appetite of the market for a new player. We are on pace to get around five to six million subscribers by the end of year. That's our expectation. But that's not truly our first year of operations, it's only nine months. If you were to compute for a year, it would be higher than that," Tamano said.
Tamano also said that the telco's average monthly revenue per user was currently at PHP 150 to PHP 200. The telco was expanding its network coverage to 53 more areas nationwide this September, bringing the total network coverage to 286 cities and municipalities.
READ ALSO: DITO Telecommunity May Lose Subscribers Amidst Slower Mobile Data Speed vs Rivals — Opensignal
Meanwhile, the telco was able to meet its deliverables for the 2nd year of its commitment period since it secured a license from the NTC (National Telecommunications Commission).
DITO CME Holdings Corp., in a disclosure to the Philippine Stock Exchange (PSE), said that its subsidiary received notice from the NTC that the telco passed the technical audit for its commitments such as minimum average broadband speed and national population coverage for the 2nd year.
According to a report on GMA News Online, the holding form said that the National Telecommunications Commission, quoting the findings of its independent auditor, stated that the calculated national population coverage percentage of DITO Telecommunity was 52.75 percent.
Based on a report, the telco's minimum average broadband speeds or Mbps (megabits per second) delivered by were 89.13Mbps and 853.96Mbps for all its 4G and 5G sites, respectively.
For more news and updates, you may feel free to visit this site more often. You may also visit Newspapers.ph via our official Facebook page and YouTube channel.