Pacquiao Still in Disbelief by Outcome of Boxing Fight Vs. Ugas
PACQUIAO – Filipino boxing champion Manny Pacquiao admitted that he's baffled by what Yordenis Ugas did during their boxing fight.
In his latest fight, Filipino boxing legend Manny "Pacman" Pacquiao lost to Cuban boxing champion Yordenis Ugas. The unanimous decision of the three (3) judges gave a verdict that Ugas was able to defend his super WBA Welterweight title.
Supposedly, Pacman was set to fight Errol Spence Jr. as the highlight of the August 21 boxing matches. However, around two (2) weeks before their fight, the American boxer withdrew due to an eye injury.
Ugas moved from the undercard match of the same day to be the opponent of Pacman. He stressed that he really prepared for the match that he described as the fight of his life.
Undeniably, Pacman did so much in the boxing arena and it would be an honor to share the ring with him – which Ugas is vocal about his gratitude. Even after defeating the Filipino boxing legend, the Cuban boxer stressed that he is still one of the champions in the arena.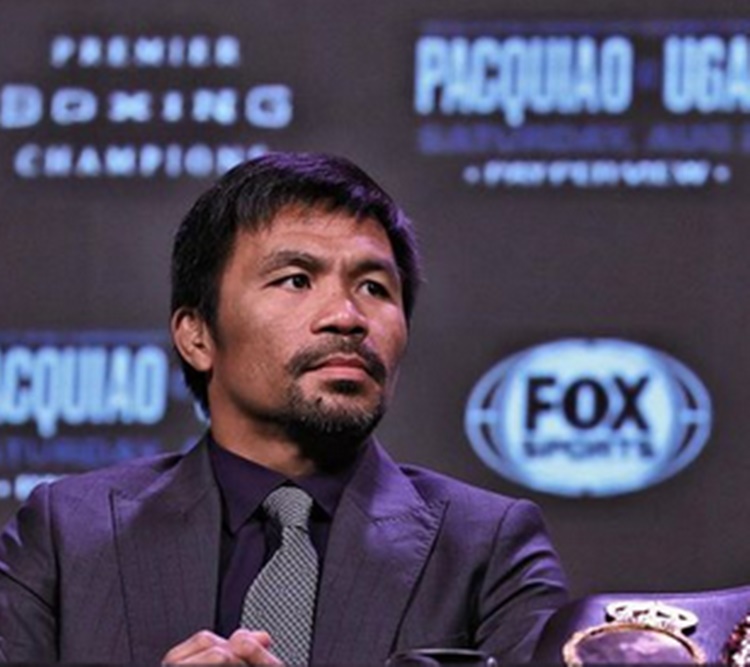 On the part of Manny Pacquiao, he admitted that he hoped for a different result but he congratulated Yordenis Ugas and his team and he wished him the best. He even stressed that the Cuban boxer was the champion in their fight.
According to Pacman, he suffered from leg cramps which greatly affected his performance in the ring. Based on a report on ABS-CBN News, speaking to The Athletic, the Pinoy boxing champ revealed that he could not move well.
"You know how I move. You've seen it many times… I couldn't move in this fight. My legs just stopped," Pacman said.
Pacquiao stressed that Ugas should have not touched him. He admitted that he's baffled by the loss.
"I will think about it because I can't believe that one of the easiest opponents I ever faced did that," the Pinoy boxing champ said.
Meanwhile, Pacman is choosing not to look into his defeat during his latest boxing match. He has also not given a final say on a rematch against Ugas amid questions on his possible presidential bid in 2022.
READ ALSO: Manny Pacquiao Makes 1st IG Post After Fight Against Yordenis Ugas