Sen. Manny Pacquiao Expresses Gratitude To Family, Supporters
MANNY PACQUIAO – Here is the first social media post of the boxer-turned-senator on Instagram since his fight against Yordenis Ugas.
The much-awaited fight of Filipino boxing champ Manny "Pacman" Pacquiao and Cuban boxer Yordenius Ugas took place yesterday in Las Vegas, Nevada. Supposedly, Pacman was set to fight against Errol Spence.
However, Spence met an eye injury that made the American boxer withdraw from the fight against Pacman. Ugas took the challenge a few weeks before the fight.
Pacquiao and Ugas fought over the latter's super WBA Welterweight belt. They gave the audience a great fight that reached the 12th round and both boxers really showed they are champions.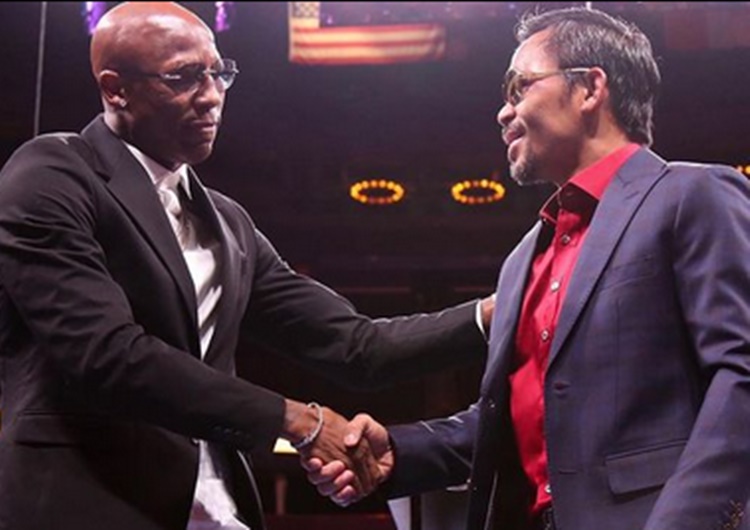 Yordenis Ugas finished the 12 rounds of the fight defending his super WBA Welterweight title. Despite his defeat, the Filipino people are very proud of Manny Pacquiao who gave a great fight against the Cuban champion.
Recently, Pacquiao posted on Instagram for the first time since his fight against Ugas yesterday. He posted several photos of him inside the boxing ring and as well as photos of him getting an embrace from his wife and kids after the fight.
On his Instagram post, Pacquiao expressed his gratitude to God for the strength, his family for their support, and his fans across the globe and every Filipino who supported him. The Filipino boxing champ also congratulated Ugas and his team.
Pacquiao admitted that he hoped for a different result of the boxing fight but stressed that he wishes Ugas the best. According to him, he is very proud to represent the Philippines. He apologized for the defeat but assured he did his best. Here's his Instagram post:
You may also visit – Eumir Marcial Pays Tribute to Manny Pacquiao Despite Loss with Ugas