Message of Sen. Manny Pacquiao Following Defeat by Yordenis Ugas
MANNY PACQUIAO – The Filipino boxing champ gave a statement after his fight against Cuban boxer Yordenis Ugas.
The boxing ring recently gathered two (2) boxing champions in a match – Filipino boxing legend Manny "Pacman" Pacquiao and Cuban boxing champ Yordenis Ugas.
Supposedly, Pacquiao was set to fight against Errol Spend Jr. in Las Vegas, Nevada yesterday, August 22, 2021 (Philippine time). However, the American boxer suffered an eye injury a few weeks before their match.
Spence withdrew from the match against Pacquiao and he was replaced by Ugas. They fought over the Cuban boxer's super WBA Welterweight title.
The fight ended with Ugas proclaimed as the winner via a unanimous decision. Meanwhile, the Filipino people remain very proud of Pacquiao for putting up a good fight again and many people expressed their gratitude to Pacman for always striving to bring honor to the country.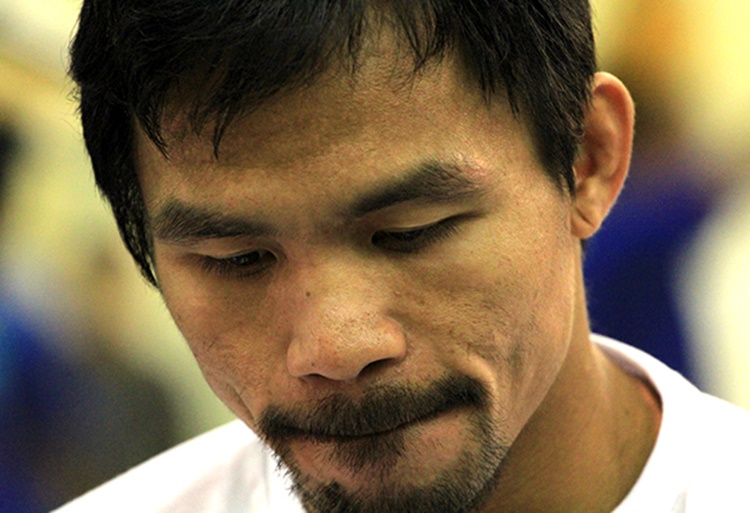 Amid the Filipino people expressing their thanks to Manny Pacquiao, the boxing champ apologized for losing in his match against Yordenis Ugas.
Pacman stressed that he did his best in the fight but admitted that he was not able to adjust to the Cuban boxer. He also revealed that he suffered leg cramps beginning the second round of the right.
Based on a report on ABS-CBN News, after his fight against Yordenis Ugas, Sen. Manny Pacquiao said in a press conference that it might be the last time that he will be on the ring. According to him, he has to consider his body and his pursuit to serve and help the Filipino people.
Pacquiao is set to decide about what's next for him in September. According to him, in his heart, he wants to continue but there are considerations. He stressed that he wants to be an inspiration to the people both in and out of the ring.
Although he has yet to decide on whether or not there will be another boxing fight for him, Pacman stressed that he is happy with what he has done for many years in the boxing field.
"Thank you to all of you, the press, media, the fans, the promoters, for always giving us a chance. I really appreciate what you have done. Thank you all of you. Thank you, boxing," Pacman said.
READ ALSO: Mike Hanopol Claims Manny Pacquiao Yet to Pay Him for Hebrew Songs he Made