Instagram will start requiring users to confirm their birthdays amidst youth safety push.
As part of an effort to create new safety features for kids and teens, Facebook on Monday said that Instagram will start requiring users to confirm their birthdays.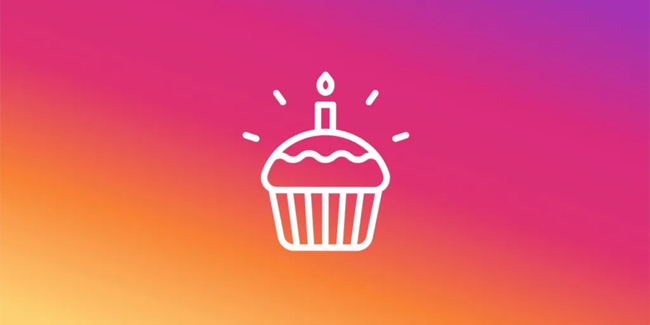 Facebook said in a blog post that it will need Instagram users to update their birthday information to keep using the platform in order to create "safer, more private experiences for young people".
It's been a while since Facebook started its plans to create an Instagram for kids under 13 years old. While Instagram's "new experience" hasn't become a reality, Facebook was creating safety features in order to ensure that Instagram provided "the right experiences to the right age group".
For instance, Instagram announced last March that adults couldn't send messages to under-18 users who don't follow them, and Facebook last July started to default new accounts belonging to under-16 users into a private setting.
READ ALSO: Instagram Intros New "Limits" Feature And Other Anti-Abuse Features
Recently, Facebook said that if users haven't already shared their birthday information with Instagram, when they opened the app, they'll see a notification a handful of times to provide the said data, otherwise, Facebook said that users won't be able to continue using Instagram.
"If you haven't provided us with your birthday by a certain point, you'll need to share it to continue using Instagram. This information is necessary for new features we're developing to protect young people," said Facebook.
According to Facebook, it will add warning screens placed on posts asking for users' birthdays before they can see it.
But Facebook clarified that as some users may want to give the company their wrong birthday data, the company was developing new systems in order to address this.
For more news and updates, you may feel free to visit this site more often. You may also visit Newspapers.ph via our official Facebook page and YouTube channel.