Pres. Duterte Gives Green Light on Cash Aid for ECQ Areas
DUTERTE – Philippine President Rodrigo Roa Duterte approved P3.78 billion cash aid for the residents of Laguna, Bataan, and Metro Manila.
Several areas in the Philippines are under the strictest level of quarantine measure now – the Enhanced Community Quarantine (ECQ). The COVID-19 cases in the country continue to increase and there is now the threat of the Delta variant.
Compared to other variants of COVID-19, the Delta variant got a higher transmissibility rate making it the variant of concern. It caused a spike in the coronavirus cases in several nations.
The Delta variant was first recorded in India but it is now present in several nations across the globe including the Philippines. Unfortunately, there are now local transmissions of the said variant in PH.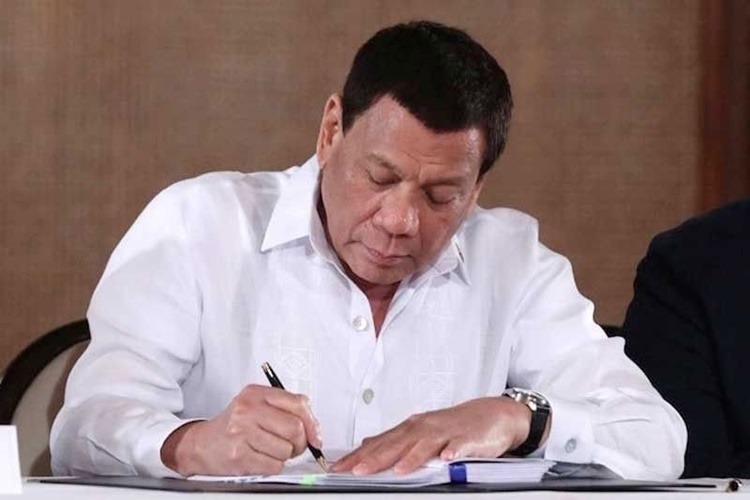 To prevent the spread of the Delta variant of COVID-19, the whole Metro Manila is placed under ECQ for two (2) weeks until August 20. There are strict border checkpoints and many businesses are not allowed to operate.
The temporary stopping of the operation of some businesses also mean many people losing their source of income most especially the daily wage workers amid the ECQ.
To aid the poorest of the poor, Pres. Rodrigo Roa Duterte agreed to extend cash aid to the residents in areas under the ECQ now.
Based on a report on ABS-CBN News, Pres. Duterte approved the P3.78 billion cash for the residents of Metro Manila, Laguna, and Bataan. Laguna is under ECQ until August 15 while Bataan is under ECQ until August 22.
Previously, the Department of Budget and Management (DBM) said that it will ask the approval of the President of a P2.7 billion budget for Laguna residents and P700 million for Bataan residents.
According to DBM, they are currently preparing the documents for the fast release of the cash aid. The P368 million is the additional fund for the cash aid of the residents in Metro Manila.
READ ALSO: Manila Cash Aid – Guide on How To Claim Ayuda in Manila