The PSG will implement their "highest security protocols in 360-degree" to secure President Duterte in his last SONA, according to Durante.
TASK FORCE FOR SONA 2021 — PSG chief Brig Gen. Jesus Durante III on Friday said that the Presidential Security Group will implement their "highest security protocols in 360-degree" to secure President Rodrigo Duterte in his last State of the Nation Address (SONA).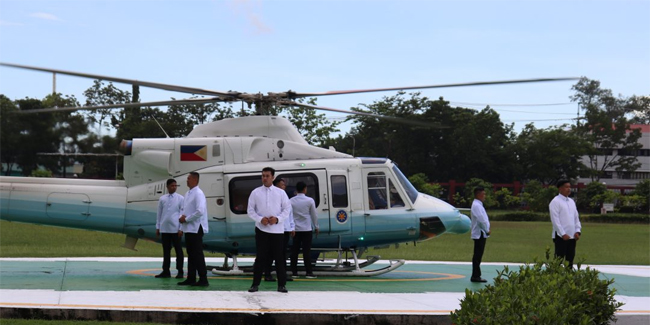 Durante had assured the nation that the PSG wouldn't let their guards down in securing President Duterte, his family, and the guests attending his public address.
The President was set to physically deliver his sixth and final SONA at the Batasang Pambansa before a limited number of guests on Monday, July 26. Tight security and health measures have been implemented as precautions against the COVID-19 outbreak.
"We will not let our guards down and we shall employ layers of security measures to neutralize any threat. PSG is prepared for any contingency, thus, we will implement our highest security protocols in 360-degree, to secure our President and ensure the success of his SONA at all costs," Durante said in a statement released by the Presidential Security Group on Friday.
Since early May, the Presidential Security Group formed the Task Force for SONA 2021 led by PSG chief of staff Col. Nelson Aluad for the SONA security preparations — including site inspections and simulation exercises with elements of the police and the military.
READ ALSO: President Duterte's Last SONA To Leave Mark In Filipinos' Hearts — Andanar
According to the PSG, the "meticulous preparations" aimed to ensure President Duterte's safety and security and other SONA guests from all threats, including the coronavirus disease.
The coronavirus pandemic had prompted authorities to impose some changes in this year's State of the Nation Address, including requiring guests to undergo COVID-19 testing.
Given the COVID-19 threat, the Presidential Security Group said that health security protocols will be strictly enforced and the number of attendees inside the plenary will be reduced.
Earlier, Presidential Communications Secretary Martin Andanar said that around 400 guests will be allowed to physically attend the said event but were required to show negative COVID-19 test results prior to entry to the venue.
For more news and updates, you may feel free to visit this site more often. You may also visit Newspapers.ph via our official Facebook page and YouTube channel.