Merkel received Moderna vaccine as her second dose after receiving AstraZeneca vaccine as her first dose.
On Tuesday, a spokesperson said that German Chancellor Angela Merkel received Moderna vaccine as her second dose after receiving AstraZeneca vaccine as her first dose.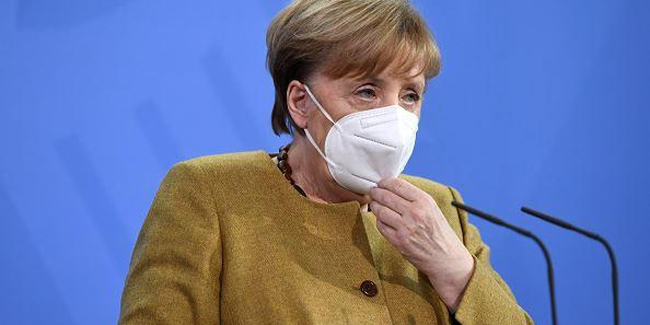 Merkel received her first dose of AstraZeneca COVID-19 vaccine last April, more than two weeks after German authorities recommended the use of the said vaccine only for people aged 60 years old and over.
Based on a report on GMA News Online, Merkel was stepping down this year after 16 years in power.
Last 2019, Merkel sparked concerns for her health with a series of shaking spells in public but had appeared to be in good condition since then. Based on a report, Germany's COVID-19 vaccination roll-out had sharply accelerated in recent weeks after a stuttering start.
READ ALSO: Moderna Developing Booster Shot For New COVID-19 Variants
Meanwhile, the Philippines, through the Department of Health (DOH), expressed openness to adopting findings from studies done in other countries that looked to using different COVID-19 vaccines for second doses or for booster shots.
In a briefing on Monday, June 21, Health Undersecretary Maria Rosario Vergeire told reporters that while the Department of Science and Technology (DOST) and health experts would conduct the Philippines' own trial on the matter, this wouldn't stop the national government from making adjustments to its COVID-19 vaccine drive once enough data became available.
"The trial that we are doing with the DOST and experts of the DOH is so we can see what the effect will be on Filipinos. But this will not stop us from adopting an innovative way of vaccination if we see that the evidence around the world is already complete," Vergeire said.
In a report on Rappler, mixing COVID-19 vaccines was eyed to address some issues with COVID-19 vaccination rollouts, such as limited and erratic supply, as well as the performance of some shots.
If found to be effective, mixing COVID-19 vaccines could provide flexibility in global COVID-19 vaccination efforts.
READ ALSO: Local Study On COVID-19 Vaccine Mixing To Include Booster Shots — DOST
Scientists were also looking into the use of COVID-19 booster shots that may provide protection against new COVID-19 variants and longer immunity as well.
In recent weeks, countries including South Korea, Canada, Spain, Italy, and the United Arab Emirates have allowed people to receive a different COVID-19 vaccine as their second dose.
Bahrain had said that eligible candidates could also receive a booster shot of the Pfizer-BioNTech COVID-19 vaccine or the Sinopharm COVID-19 vaccine, regardless of which vaccine brand they had initially taken.
For more news and updates, you may feel free to visit this site more often. You may also visit Newspapers.ph via our official Facebook page and YouTube channel.