The DOH warned the public against overpricing of Remdesivir
The Department of Health (DOH) on Friday released a statement as the agency warned the public against overpricing of Remdesivir.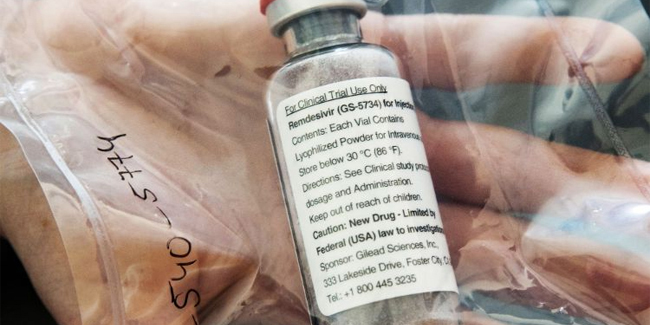 In a statement, the Department of Health said that a 100-milligram vial of Remdesivir must only cost PHP 1,500 to PHP 8,200 and the use of the said drug also required a compassionate use permit from the Food and Drug Administration (FDA).
The Department of Health also cited Rule XII, Section 1 of its Joint Administrative Order No. 1 series of 1993 with the Trade, Agriculture, and Environment departments, which said "any person found to have committed any illegal act of price manipulation as defined and prohibited under Section 5 of RA 7581 (Price Act), as amended, shall be penalized administratively and criminally".
Moreover, the agency urged the public to file their concerns or complaints to [email protected].
READ ALSO: More Documents From Bharat Biotech Needed For Covaxin Entry In PH — DOH Official
Remdesivir was an investigational drug that was currently being used in the Philippines. The said drug was currently being used as an additional medication for COVID-positive patients.
A recently-published study revealed that Remdesivir helped shorten the duration of illness for people with higher risk of severe coronavirus infection.
The total coronavirus infections in the Philippines have reached 979,740, with 8,719 newly-reported COVID-19 cases.
For more news and updates, you may feel free to visit this site more often. You may also visit Newspapers.ph via our official Facebook page and YouTube channel.