Defense Secretary Delfin Lorenzana Undergoes COVID-19 Testing
DEFENSE SECRETARY DELFIN LORENZANA – The COVID-19 test result of the Secretary of National Defense was released.
The Philippines has yet to fully win the fight against the COVID-19 pandemic. There are still threats of the virus and, unfortunately, the cases recently experienced another spike.
For several days now, PH is recording an additional of at least 5,000 new cases of COVID-19 daily. It prompted the national government to place several cities and provinces under stricter community quarantine measure.
Currently, the whole National Capital Region (NCR) and the provinces of Bulacan, Rizal, Laguna, and Cavite are under Enhanced Community Quarantine (ECQ).
visit: DOH Confirms Detection Of "Unique" COVID-19 Variant From The Philippines
Several members of the Cabinet of the President have tested positive for COVID-19. Recently, Defense Secretary Delfin Lorenzana also took the test.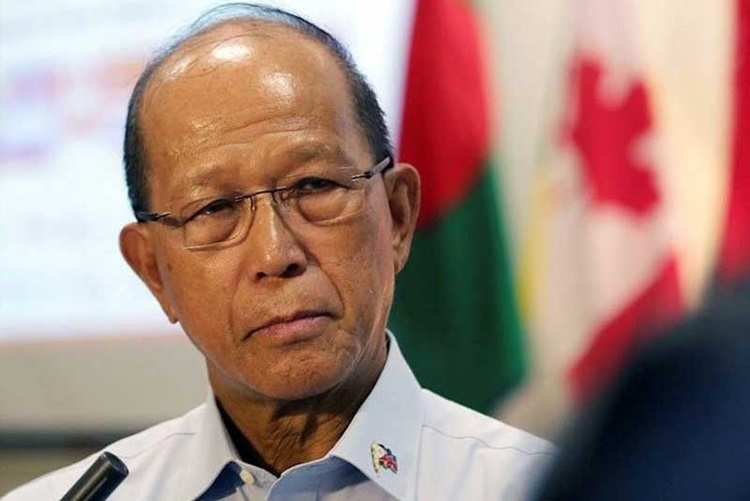 Based on a report on ABS-CBN News, Defense Secretary Lorenzana tested positive for COVID-19. The 72-year-old National Defense Secretary who is also a chair of the National COVID-19 Task Force said he will undergo isolation.
According to Lorenzana, those who had contacts with him have already been informed and they were advised to isolate and get tested with COVID-19.
"I would like to remind everyone that the threat of the virus is as real as ever, more so now due to the new variants. Let us all cooperate and abide by the prescribed health protocols," he expressed.
Currently, the vaccination drive is ongoing and millions of COVID-19 vaccines are expected to arrive in PH soon. The healthcare workers are the top priority in the vaccination ladder. The senior citizens are also among those who will be vaccinated first.
More updates may be posted soon. Thank you for visiting Newspapers.ph.
READ ALSO: Erap's Sisters Also Positive for COVID-19, Jinggoy Estrada Reveals Condition