Man Paid In Pennies After Filling Two-Week Notice
MAN PAID IN PENNIES – A Georgia man who quit his job due to a "toxic" work environment received his last paycheck in a barrel of pennies.
According to Andreas Flatten, he had a bad work experience while he was at A OK Walker Autoworks. This eventually led the man to file his two-weeks notice.
However, instead of getting a warm farewell, the company enforced Flatten's initial remarks of toxicity. Instead of receiving his run-of-the-mill check, he got paid in a barrel full of grease-covered pennies.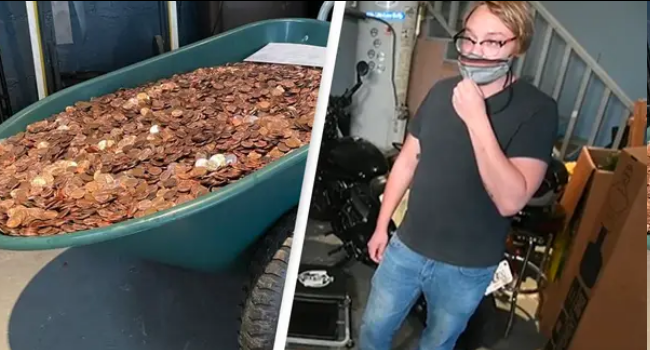 Furthermore, reports said that when Flatten's boss, Miles Walker heard the news, he became so upset that he literally "froze and stared" at him for a straight minute. Afterward, his boss simply walked up, put his hands on his heads and walked out the door and disappears.
However, after finishing his final days in the company, Flatten failed to receive his check for $915. As such, he went to the Georgia Department of Labor for assistance.
Then, after a couple of weeks, Flaten returned to his home only to find a wagon filled with greased-up pennies on his driveway. Moreover, his last paycheck was found in the middle of the pile with an envelop that simply read: F*** You.
Meanwhile, during an interview with local news reports, his boss Walker, said: "He got paid, that's all that matters.".
But, when flatten was done cleaning the coins, which took hours upon hours, it only amounted to 500 pounds.
Thanks for reading. We aim to provide our readers with the freshest and most in-demand content. Come back next time for the latest news here on Newspapers.ph.
READ ALSO: Video of Angry Employer Inspecting Pinay Domestic Helper's Bag Goes Viral