Young Boy Goes Viral After Waking Up w/ Temporary Lizard Tattoo on His Cheek As He Fall Asleep While Studying
A young boy gets shocked for getting a temporary imprinted lizard tattoo after sleeping on one side while he is studying.
A lot of people really know the hardships and difficulties experienced by the students at school. Aside from school activities, students are also required to perform home works, study, and reports.
There are some students who even fall asleep while studying or performing their home works due to exhaustion.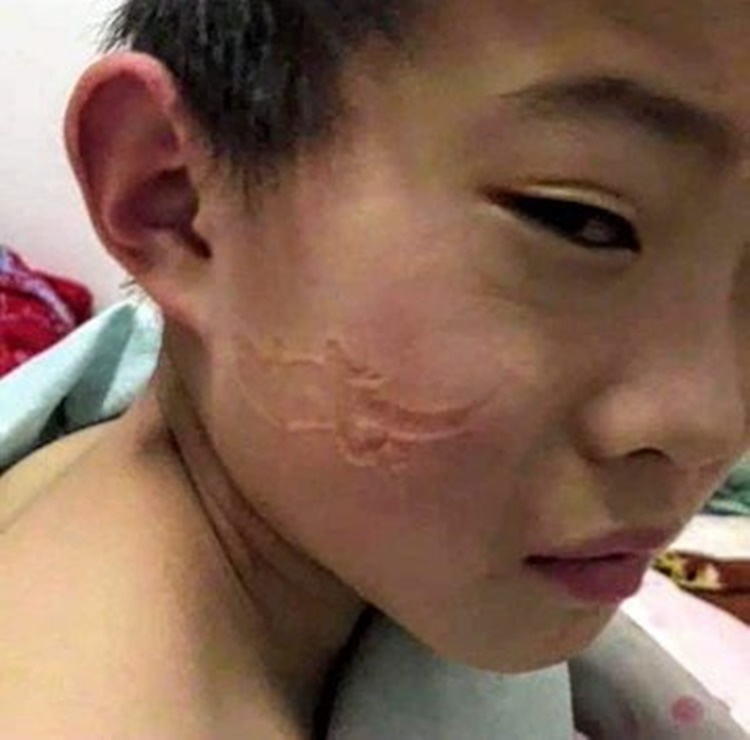 A Twitter user named Jackson Lu has shared a photo of a kid who just woken up. The boy has bleary eyes and looks really angry. It can be noticed that the kid has a temporary imprinted lizard mark on his cheek.
The young student get the temporary imprint tattoo from a lizard that he had accidentally slept on while he is studying. The lizard can be seen lying underneath the boy's book and not moving due to the incident.
The kid might have squashed the lizard fir it turns flat. However, it was still unclear what happened but the netizens found the photo hilarious. Some netizens even joked to revive the lizard.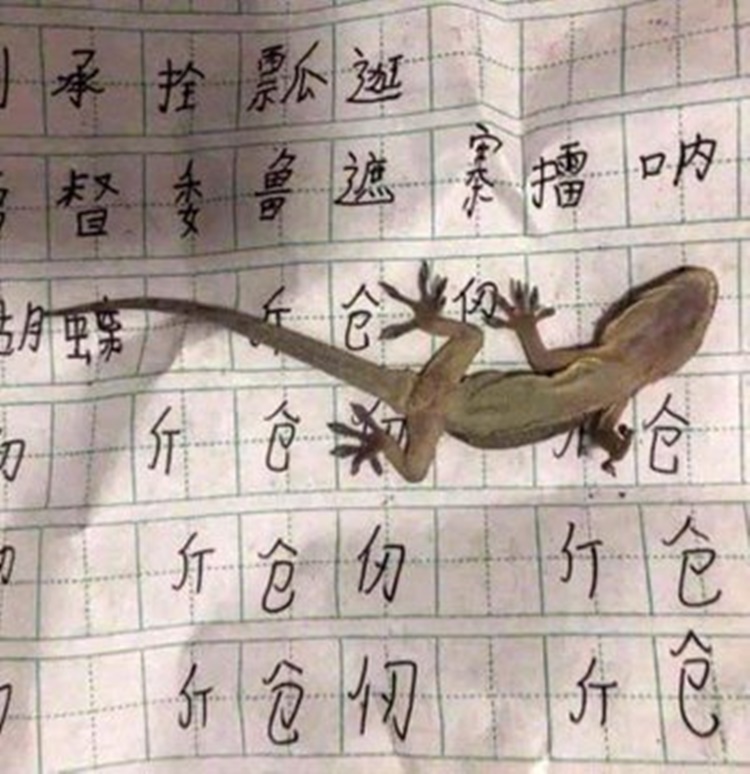 What can you say about this kid? Just leave your comments and suggestions for this report.
You can also read: Young Guy Disappointed After Friends Forgot His Birthday Upon Changing Birthdate on FB