Sinas Game For Public Vaccination Even At Plaza Miranda To Allay Fears
SINAS GAME FOR PUBLIC VACCINATION – A year into the coronavirus pandemic, countries across the world now had access to vaccines against the virus.
However, amid news of the Philippines' vaccine procurement, the majority of Filipinos still had fears and reservations about getting inoculated. As such, big names such as heads of churches, politicians, actors, and even the country's police chief, wanted to do a public vaccination.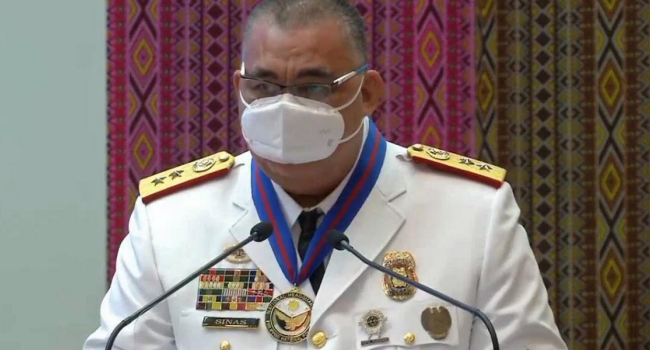 During a press briefing, Sinas said that he shared the mindset of fellow senior officers that they should be leading the public vaccination in public. This comes after a survey that showed 30% of PNP personnel were hesitant to get vaccinated against COVID-19.
As such, Sinas emphasized that he and other senior officers of the force were more than willing to get inoculated in public. According to an article from Manila Bulletin, he said:
"I said that a long time ago. I will have myself vaccinated if you want in public. No problem. If you want we can do it at Plaza Miranda so it will be more public. We are very willing"
Previously, President Rodrigo Duterte said he wanted to get inoculated in public. However, following backlash, Presidential Spokesperson Harry Roque now said that Duterte was willing to get inoculated in public.
Thanks for reading. We aim to provide our readers with the freshest and most in-demand content. Come back next time for the latest news here on Newspapers.ph.
READ ALSO: Cops Arrest Male Suspect After Accused of Abusing Own Cousin in Bohol