Rider Brutally Kills Cat After It Was Seen Resting On Motorcycle
RIDER BRUTALLY KILLS CAT – A rider went viral on Facebook after a netizen claimed that he killed a cat that was sitting on his motorcycle.
Cats to many are more than just a pet, they're a part of the family. Unfortunately, one netizen had his cat killed simply because it sat on a motorcycle.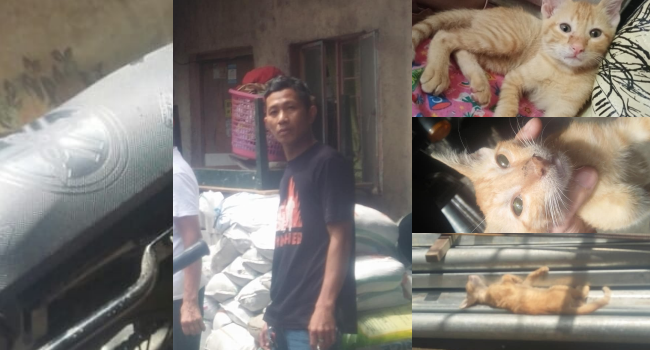 According to Jayson Villegas, the rider killed his cat after he saw it sitting on top of his motorcycle. Instead of pushing it away, Villegas claimed that the man grabbed his cat and slammed it on the concrete repeatedly until it died.
The rider claimed that the cat damaged his seat. However, Villegas said there was no visible damages seen on the motorcycle seat.
As such, he pleaded to the people on social media and to animal rights organizations such as the Philippine Animal Welfare Society (PAWS) if they could help him file a case against the rider.
"Pakiusap tulungan nyoko kasuhan tong tao nato. Pinatay nya pusa ko hinampas nya sa semento ng sobrang lakas hanggang sa mamatay"
"sinisira daw yung upuan ng motor nya kahit wala namang sira. pinalabas ko lang ang pusa saglit para maarawan kasi matamlay.. Kiniss kopa sa noo yan nilambing pako tapos pumasok lang ako sa bahay pag labas ko patay na pusa ko..
Nagpapahinga lang yung pusa bigla nyang pinatay pano to kasuhan please patulong.."
The post quickly went viral with netizens expressing their support for Villegas. If proven guilty, the rider is expected to get imprisonment of six months to a year. Additionally, he could be fined at most P30,000.
What do you think of this issue? Leave your comment below.
READ ALSO: Cops Arrest Male Suspect After Accused of Abusing Own Cousin in Bohol