3.5 Magnitude Earthquake Jolts Batangas
A 3.5 magnitude earthquake hit Calatagan, Batangas on Wednesday, February 3, 2021, at exactly 11:36 a.m. according to the Philippine Institute of Volcanology and Seismology (PHIVOLCS).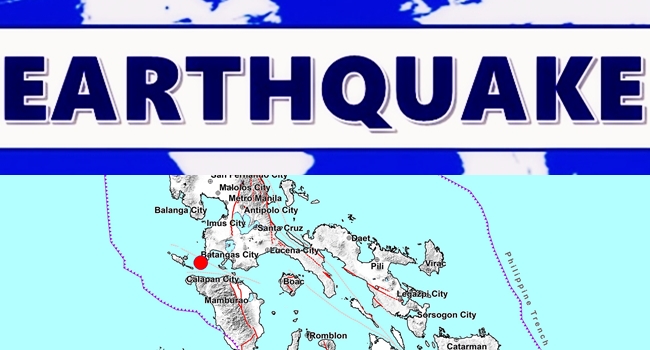 Earthquakes hit without prior signs/warnings most of the time.
The territories and nations including the Philippines lying along the Pacific Ring of Fire are prone to earthquakes.
On a daily basis, the PHIVOLCS record numerous quakes occurring in the country.
In an earthquake advisory it releases from time to time whenever there is an unprecedented land movement/action, it notes the location of the quake, its epicenter and depth of focus, and the time and date it hit an area. The agency also notes whether or not there are expected damages and aftershocks of a quake.
visit: 3.0 Magnitude Quake Rocks Davao Occidental (Jan. 28)
Meanwhile, based on the latest earthquake bulletin, the 3.5 magnitude earthquake that jolted Batangas was tectonic in origin and it hit at a depth of 85 kilometers.
There's no immediate damage and aftershocks reported as of press time but Intensity I was also felt in Tagaytay City, Cavite, Puerto Galera, and Oriental Mindoro.
Phivolcs noted that the Magnitude 3 earthquake is "felt by many people indoors especially in upper floors of buildings. Vibration is felt like one passing of a light truck."
"Dizziness and nausea are experienced by some people. Hanging objects swing moderately. Still water in containers oscillates moderately," PHIVOLCS added.
For more news and the latest updates, feel free to visit Newspapers.ph more often as well as our Facebook page and YouTube channel.
Note: We will continue to monitor any incident regarding the said earthquake and we will post an update here.