Where Exactly Is The Philippines Located?
WHERE IS THE PHILIPPINES LOCATED? – Home to over 7,100 islands, the Philippines can be found be on the Eastern Asian border.
Unlike most countries, the Philippines is an archipelago with each island having its own unique culture and tradition. As such, tourists flock to the country year after year to experience a melting-pot of diversity.
Among the most popular destinations in the Philippines such as Boracay and Bantayan can be located in the Visayas. Here, tourists can enjoy beautiful natural white sands, pristine beachfront, and diverse marine and wildlife.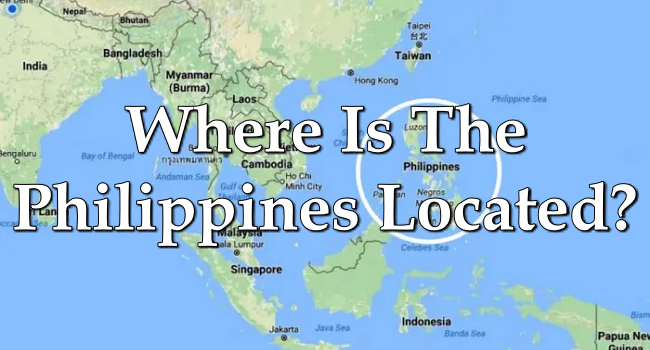 Furthermore, the country can be located in Southeast Asia on the eastern rim of the Asiatic Mediterranean. Additionally, the Philippines sits between the South China Sea in the west, also known as the West Philippine Sea, and the Pacific Ocean in the east.
Meanwhile, the Sulu and Celebes Seas can be found south of the Philippines. In the north, we can see the Bashi Channel.
Although the Philippines is part of Southeast Asia, many Filipinos are predominantly influenced by the West. Previously, the Philippines was called the "Philippine Islands of the Pacific".
A century ago, the Americans who arrived in the Philippines described the country's islands as "orphans of the Pacific".
READ ALSO: What Is The Legal Age In The Philippines? (Legal Age, Age of Majority)