Here Is The Legal Age In The Philippines
LEGAL AGE IN THE PH – The "Age of Majority" or age of legality in the Philippines is 18-years-old.
Often times, we would here people say "legal kana puwede ka nang ma aresto". For the most part, the saying holds true according to the Philippine Constitution.
According to RA No. 9344, individuals under 18 years of age are considered a "child". The act also raised the age of criminal responsibility from nine to 15-years-old.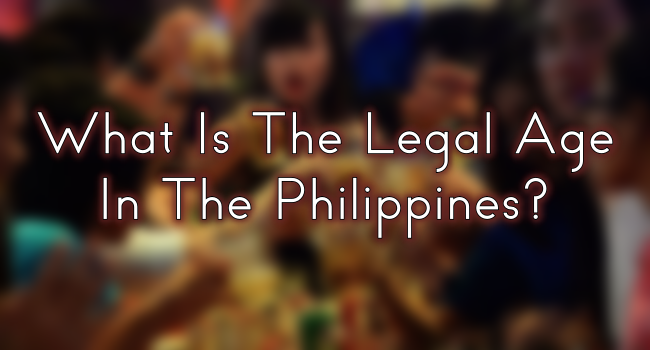 However, a Child Under Conflict With The Law or a "CICLs" treatment will be based on "social, cultural, economic, psychological or educational background without resorting to formal court proceedings".
Meanwhile, CICLs aged 15 and above are still exempted from Criminal Liability unless the prosecution proved they acted with full comprehension of their actions.
Instead of sending the CICLs to jail or detainment centers, the authorities are required to undergo diversion programs. Here, they would do activities to tackle the issues that caused them to commit their offense.
According to an article from UNAFEI, these actives include: "counseling, skills training, and education".
When it comes to marriage, individuals under 18-years-old cannot marry even with parental consent. Those who want to marry must be at least 21 years old to get married without without the need for written parental consent.
Meanwhile, consent for intercourse has been raised from 12 to 16 in the Philippines.
Moreover, the legal drinking age in the Philippines is 18. On the other hand, Italy has the record for the world's youngest legal drinking age at 16.
READ ALSO: Philippine Flag: Who made the First Flag of the Pearl of the Orient Seas?