Who made the first-ever Philippine flag?
These are the people who made the first-ever Philippine Flag that became a symbol of independence for the citizens of the Pearl of the Orient Seas.
The Philippines has earned the its independence from the colonization of the Spaniards on June 12, 1989. That was the first day that Filipinos was able to see the flag of the country waving for the freedom.
Gen. Emilio Aguinaldo waved the flag in Kawit during that momentous event in the history of the country.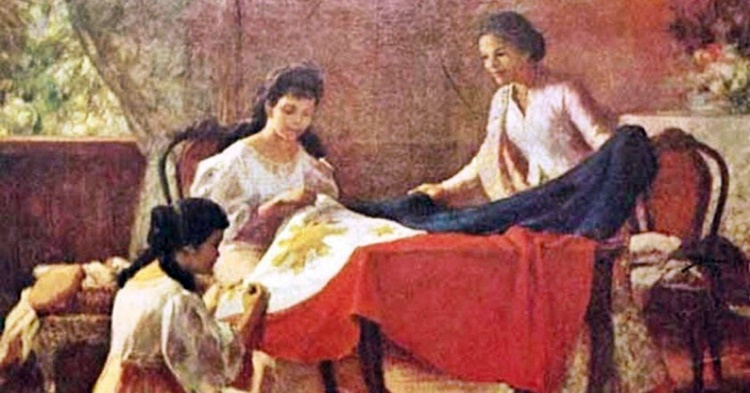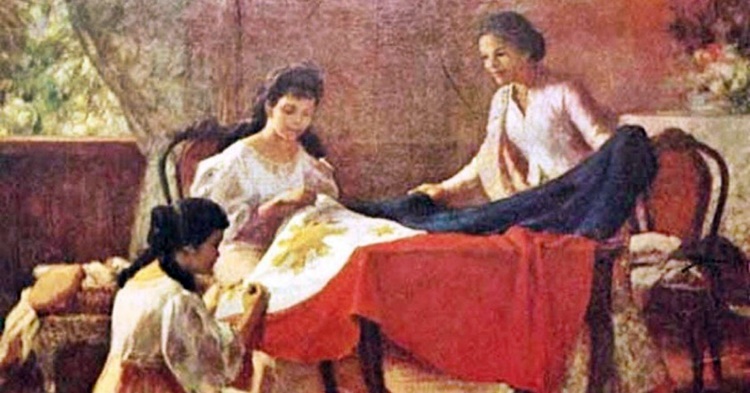 Later on, he aforementioned date was proclaimed as the National Independence Day by virtue of Proclamation No. 28 of President Diosdado Macapagal
Half a month prior to that, the first Philippine Flag was sewn by Marcela Agoncillo, daughter Lorenza and Delfina Herbosa de Natividad, and a niece of Dr. Jose Rizal, based on the article in df.gov.ph.
These three women sewed the symbol of the Philippines at 535 Morrison Hill Road in Hongkong. The flag is tri-colo featuring red and blue with a white triangle.
Inside the triangle are the three yellow stars and an anthropomorphic eight-rayed sun. Every detail of the flag has its symbolism that highlights the patriotism of Filipinos.
Throughout the years, the Philippine Flag has went through some changes. A few details were changed over the years until its present appearance.
Here is a photo showing the history of the flag of the Republic of the Philippines from malacanang.gov.ph.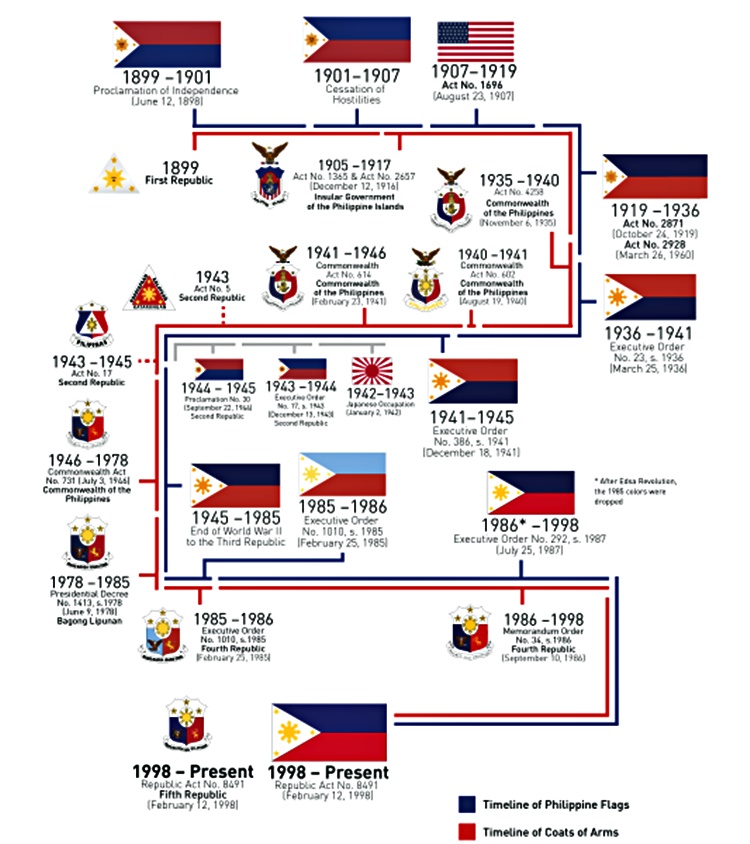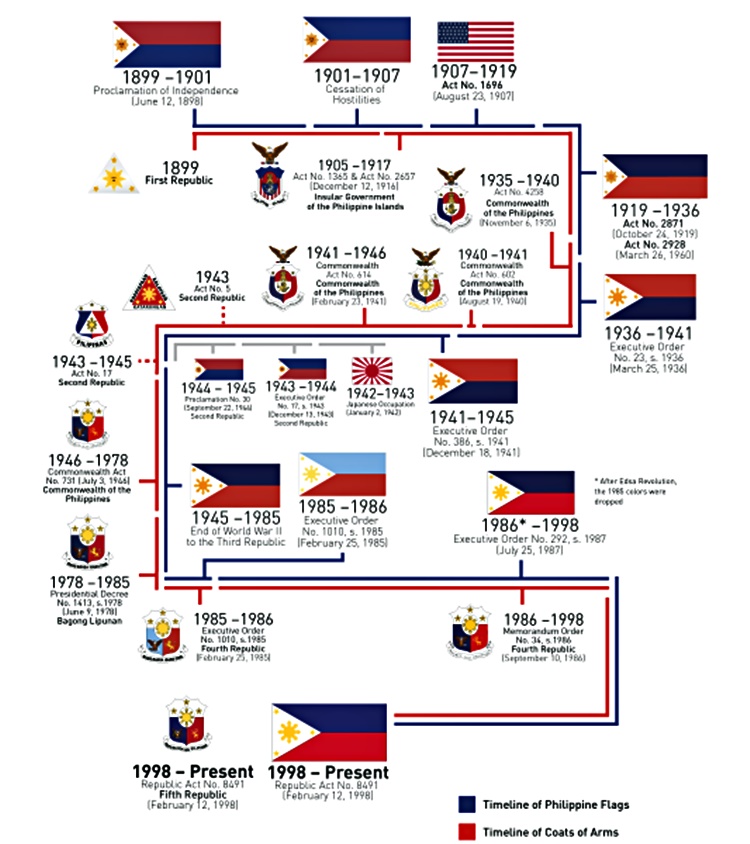 Former President Fidel Ramos issued Executive Order No. 179 back on May 24, 1994. This EO is allowing government offices and residences to display the Philippine National Flag from May 24 to June 12 every year to commemorate Independence Day.
What can you say about this?
READ ALSO: Total Number of Provinces in the Philippines (COMPLETE LIST)
Please like and follow/subscriber
Newspapers.ph Facebook Page
Newspapers YouTube Channel