Viral Chat Conversation of Christine Dacera w/ Her Ex-Boyfriend
CHRISTINE DACERA – The supposed chat conversation of the 23-year-old flight attendant with her ex-boyfriend went viral on social media.
The death of flight attendant Christine Dacera became a national concern as there are a lot of questions on what really happened hours before she died.
Christine spent the New Year with her friends in a hotel in Makati City. According to one of her companions, they had hard drinks and played parlor games. They mixed with some people who were staying from another room.
However, the next morning, a friend of Dacera, Rommel Galido, claimed that he found her unconscious in a bathtub of a room. They tried to revive her and rushed her into the hospital but she was declared dead on arrival.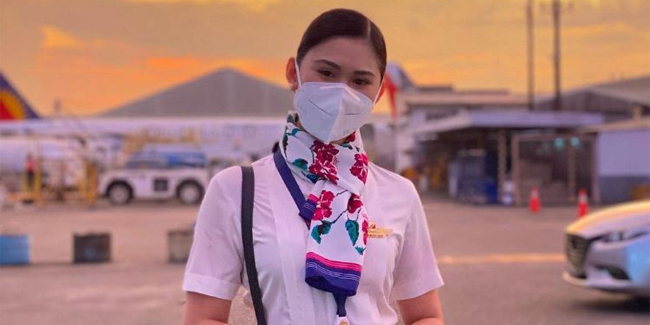 The autopsy determined aneurysm as the cause of the death of the flight attendant. On the part of her family, they do not believe that it was a natural death.
Investigations are currently on going regarding the death of Dacera. On Sunday, she was laid to her final rest in General Santos City.
visit: Christine Dacera Laid To Rest in GenSan, Mom Sharon Speaks About Flight Attendant
Amid the ongoing investigation, a chat conversation of Christine Dacera and her ex-boyfriend, 'Martin Vigilia', went viral on social media. Based on a post on Facebook page Maldita, the ex-couple has the kind of love that is willing to let go of the other person in good terms and without bitterness.
In the alleged chat conversation of Christine Dacera and her ex-boyfriend, the flight attendant even asked her former lover to talk about his girlfriend so she would know who'll take care of him. Here's the post:
READ ALSO: Christine Dacera Case: DOJ Gives Update On Identities Of Men In Room 2207