Bettinna Carlos shared how mathematics had helped her grow as a mother to Gummy.
Actress Bettinna Carlos recently took to social media as she shared how mathematics had helped her grow as a mother to Gummy.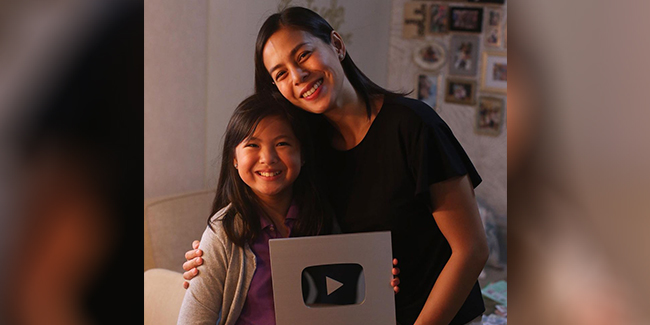 After getting married to husband Mikki Eduardo "twice and on the same date" last December, Bettinna continued to be a hands-on mother to her daughter, Gummy.
In her Instagram post, Bettinna shared that she wasn't ready to share the load with Mikki just yet because she believed that God was using mathematics to teach her and her daughter a valuable lesson.
Bettinna explained that it was two weekends ago when her daughter sought her help because she really struggled understanding mathematics and she really prayed for it.
Like most people, Bettinna also found mathematics intimidating despite only dealing with fractions, which was one of the basic topics being taught to students in Grade 4.
But at that time, Bettinna admitted that she knew she had to be with Gummy and journey with her through this tough time.
READ ALSO: Bettinna Carlos Receives Silver Play Button From YouTube
According to her, she prayed for an open heart and mind in order for her to learn the subject so that she may teach it to her child.
Through her experience, Bettinna came to realize that the reason she was avoiding mathematics was that she already conditioned herself that it was hard for her to understand it.
Like most of her Instagram posts, Bettinna concluded her learnings in bite-sized chunks of food for thought.
"We can't ask our kids to do something we don't do or even do first, and the mind is the battlefield. If your mind already rejects a thought, there is no way you can entertain, enjoy, or embrace it. And when I did, I finally enjoyed learning Grade 4 math and teaching it. Thank you, Lord," Bettinna said.
For more news and updates, you may feel free to visit this site more often. You may also visit Newspapers.ph via the official Facebook page and YouTube channel.